Outdoor garden furniture, from various different ranges, including timber furniture, luxury garden furniture, how to look after your furniture.
Friday, April 22, 2022 - 10:57
paragraphs
Monday, September 14, 2020 - 17:01
paragraphs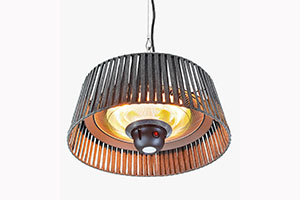 The best patio heaters can extend the outdoor living season while offering customers top designs. As the weather turns colder and customers seek a heat source, Sarah Wilson, contributor at GardeningEtc.com, selects her pick of the best patio heaters…
When customers want to enjoy the garden but the temperature's not high enough, the best patio heaters let them enjoy the evenings for longer into autumn and winter. 
Wednesday, August 19, 2020 - 14:55
paragraphs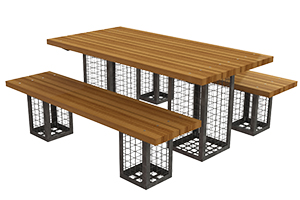 Kintech Ltd is a UK based metal manufacturing and fabrication engineering company, and has recently launched a brand new on-trend product for outdoor dining and leisure.
Monday, March 2, 2020 - 14:15
paragraphs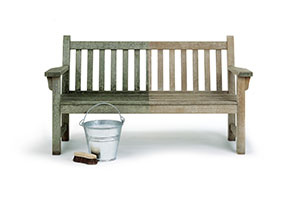 Teak is a product of natural beauty and as such, no two examples are ever exactly the same. The unique blend of grain and colouring can vary from light to dark brown. Occasionally you may see a pinkish tint which is due to the kilning process and is particularly apparent on items that have been stored in cartons. On exposure to natural light, any colour variations will steadily even out. With time teak wood will gradually weather to a soft, silver grey.
Once teakwood has weathered, the colour will be enhanced by an annual scrub with soapy water to remove accumulated dirt. Alternatively, you may use a pressure hose with a fan or multi-nozzle jet, where a gauge is fitted it should be set to a pressure of 60-80 bar (900-1200
psi ). A distance of 15-20cm ( 6-8") should be maintained between the nozzle and the surface to be cleaned. Apply a constant gentle jet pressure using the lowest possible setting to achieve the desired result. Ignoring this advice and using too high a pressure could create a
rough surface. Due to the unique properties of teakwood your furniture will need no other care or treatment and will last for decades.
Thursday, November 14, 2019 - 09:39
paragraphs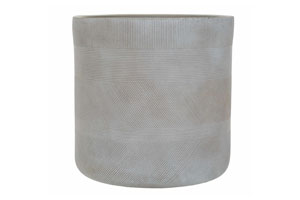 Inspired by modern urban architecture, Woodlodge introduces Modena – the ultimate contemporary planter range
Woodlodge is introducing a contemporary collection of lightweight garden planters, designed to appeal to consumers who are keen to make bold statements in gardens that reflect modern interior décor.
The Modena range features clean geometric lines and has been inspired by contemporary urban architecture, where a minimalistic approach combined with bold statement features is playing an increasingly popular role in modern living. 
Monday, September 23, 2019 - 10:20
paragraphs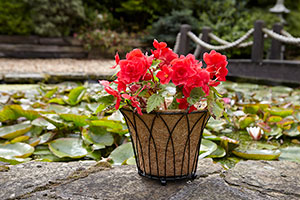 Not known for standing still with new products and innovation, the 2019/20 garden season is no exception for Tom Chambers, with the launch of their new Heritage collection of extra heavy duty obelisks, plant supports and a stunning garden arch.
All Heritage products are manufactured in the UK and designed from quality 10mm steel with decorative ball finials to give a touch of class to this exceptional product range. The products are plastic coated to give protection against any kind of weather
A fabulous new range of Lattice Ironwork with delicate and detailed styling is also being introduced. The collection consists of window boxes, hayracks, hanging baskets and three fantastic new planters, this is the perfect range for any garden.
Monday, September 9, 2019 - 13:05
paragraphs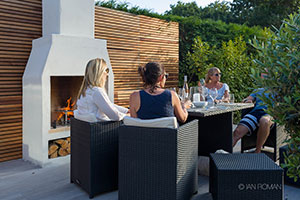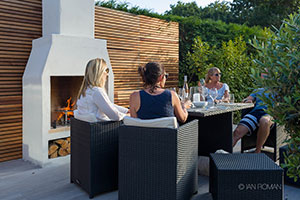 Thursday, May 30, 2019 - 14:58
paragraphs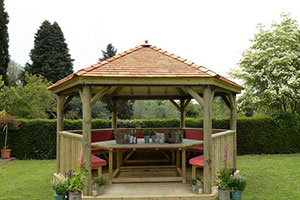 Modern gazebos from Forest Garden open up entirely new opportunities for outdoor entertaining and will extend the summer season for owners.
Forest Garden is the UK's leading manufacturer of timber garden products and buildings. Its gazebos combine top quality construction with good looks and an affordable price so Gazebo Living 2019 is open to everyone with a garden and a good imagination. The rounded timber used to create the Gazebos has an attractive smooth sanded surface, providing a natural finish that will enhance any garden.
The possibilities of different uses for a Forest Garden gazebo are endless and include children's play areas, the al fresco office or meeting room and, of course, outdoor dining or simply relaxing.
Tuesday, May 14, 2019 - 13:15
paragraphs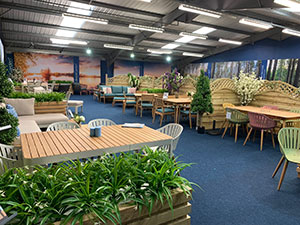 LifestyleGarden® invests in new showroom & distribution centre to facilitate UK growth
Having enjoyed a phenomenal start to 2019, which saw sales targets smashed, unprecedented demand from retailers for additional stock due to much higher than expected sales, and all future ordered stock already pre-sold before arrival, LifestyleGarden® is celebrating further growth with the opening of its new showroom and distribution centre.  
Located in the heart of Essex, the new LifestyleGarden® showroom offers 14,000 sq ft of outdoor furniture perfection. Previously the home to LifestyleGarden®'s head office and distribution centre, the newly design showroom features two floors of product, enabling the company to showcase its entire portfolio under one roof.