Garden Trade Specialist Magazine is a free magazine targeted at businesses within the garden trade industry.
When it comes to advertising, we are the platform you need to promote your brand.  
We are the essential guide to news and product information for the largest garden trade companies nationwide.
Our sales team are always happy and helpful and will be there to answer any questions or queries you may have about advertising with Garden Trade Specialist Magazine. They work alongside our in-house design team, who are able to create the advertisement that works best for your product and company at no fuss.
The breadth of the horticulture trade allows this publication to be as interesting as it is informative to those in the trade. With news and features alongside trade products and services, GTS covers:
• garden centre management
• plants and seeds
• garden furniture and outdoor living products
• pots and planters
• trade shows and events
• biosecurity
• recruitment and training
• tax and legal advice
• landscaping and ground care
• gifts and cards
• Christmas products, events and displays
GDPR Compliant
Take a look at the Media Pack
paragraphs
Our quarterly magazine reaches out to over 8,000 people online as well as our 3,500 subscribed customers who receive our printed, hard copy.  All postal distribution handled by Royal Mail *.
* Royal Mail Cruciform © and Trade Mark of Royal Mail Group Ltd Reproduced by kind permission of Royal Mail Group Ltd All rights reserved. No part of Royal Mail Cruciform may be copied, issued, downloaded, communicated or otherwise used without the prior written permission of Royal Mail.
Advertising gives your company a positive image as it tells your consumers and competitors that you are open and ready for business. By adding dynamic and positive advertising to your business, customers are enticed to your business, regardless of the economy and competition.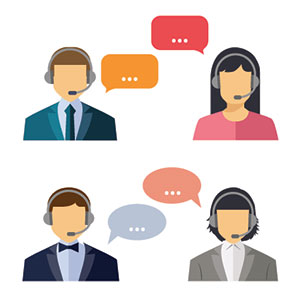 When booking advertising, always remember 'repetition is recognition'
Please note: All images must be sent in high resolution
Magazine Advertising Requirements:
1/8 page 90mm wide x 60mm high
1/4 page vertical – 90mm wide x 126mm high / 1/4 page strip vertical 42mm wide x 256 mm high / 
1/4 page Strip horizontal 183mm wide x 60mm high
1/2 page horizontal 183mm wide x 126mm high /  1/2 page vertical 90mm wide x 256 mm high
A4 (Full page) 210mm wide X 297mm high (+ 3mm bleed on all sides when needed) (all text to be minimum 5mm from page edges)
DPS 420mm wide x 297mm high (+ 3mm bleed on all sides when needed) (all text to be minimum 5mm from page edges)
Copy deadline: To be confirmed by copy chaser of the magazine.
Please send only high resolution images (PDF format preferred), with a minimum of 300 DPI