Thursday, April 11, 2019 - 15:26
paragraphs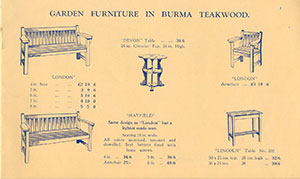 Barlow Tyrie is approaching 100 years since starting as a specialist manufacturer of Teakwood outdoor furniture. We are known and respected in developed markets worldwide having progressed from humble beginnings in East London to be the oldest remaining manufacturer of this very traditional English product.
Renowned the world over for high-quality outdoor leisure furniture Founded in 1920, BARLOW TYRIE is the world's oldest manufacturer of teak leisure furniture. It has since extended its collections to include outdoor furniture in sustainable teak wood, brushed stainless steel, powder-coated aluminium, and hand-woven synthetic fibre.
Thursday, April 11, 2019 - 15:19
paragraphs
We are very proud of our ranges, designed for both contemporary and traditional palates. Our design team have created new additions that sit perfectly with our current ranges. We are excited to introduce our new products and reinvigorated designs.
Layout collection – is a modular deep seating system which brings elegant indoor lounging to outdoor spaces. The collection is comprised of two upholstered seat sizes and seven tables which together create intimate or grand seating environments. Create and configure an individual system that perfectly fits your own outdoor living, as you wish. Upholstered backs and arms are separate components, using the best Sunbrella® Rain® waterproof fabrics that the outdoor industry has to offer. These can be attached on any side of the seats to create sofas, corner sectional, loungers, chairs, and many asymmetrical configurations. Refined frames support both the upholstered seats and a choice of teak or terrazzo table tops. Layout is a creative kit of parts to build your perfect outdoor living room. (designers: Nathalie de Leval and Andrew Jones)
Monday, March 18, 2019 - 16:46
paragraphs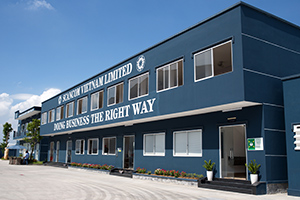 ScanCom (Vietnam), the parent company of the market-leading LifestyleGarden® outdoor furniture brand, is celebrating this week as it has been confirmed as one of the shortlisted companies at this year's Sedex Awards.
Each year, the Sedex Awards celebrate the incredible efforts its members undertake globally to ensure the work they carry out is done so in a sustainable fashion and impacts upon the environment in the least possible way.