Expert Tips for Turning your Outdoor Space into a Gardeners Haven 
Online horticultural expert, Nicky Roeber talks about the latest trend for 2017
Hayes Garden World's, Angela Slater gives advice on the up-keep of hanging baskets
Vertical gardening – the new way to utilise small outdoor spaces
Welcoming the official start to Summer, National Holidays, organisers of trips to the highly proclaimed gardener's event have sought 2017 trends from top gardening experts to help green-fingered folk create their own award winning 'Chelsea Garden'. 
Online horticultural expert at Wyevale Garden Centres, Nicky Roeber, has over 25 years' experience in horticulture and has previously joined the likes of Alan Titchmarsh on BBC Gardeners' World Live. 
Nicky predicts that gardeners across the country will embrace vertical gardening this summer.
For urban gardeners Nicky comments "Vertical gardening is an ingenious way of getting the most out of every available inch of a compact outdoor space, making it the perfect option in urban gardens that only get a limited amount of sun."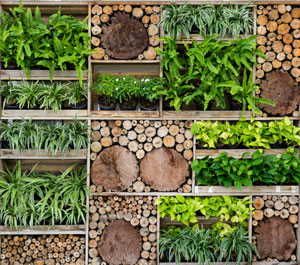 For homeowners with a larger outdoor space to play with, vertical gardens can still make a head-turning focal point. Whether you plant yours with delicate ornamental grasses, succulents, or even use it as an inspired way to grow your own vegetables, it's sure to draw a lot of attention. 
A green wall is also a great way of improving the air quality in your garden, as it will filter a lot of the pollutants from the air. With increased awareness and concern by some over air quality around the world, it's encouraging to see such trends as green walls; a simple but effective method from the gardener's world that can help combat one of the globe's biggest current issues. 
Resident expert, Angela Slater from Hayes Garden World offers her advice on low maintenance hanging baskets, a favoured classic still amongst gardeners.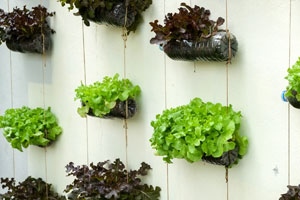 Include controlled release fertiliser and water retention granules in the planting compost
Invest in an automatic drip irrigation system which can save hours of watering and will keep your baskets evenly moist
Keep dead-heading and you'll be rewarded with stunning baskets
To keep displays going on into early autumn, start feeding with a weak solution of tomato fertiliser every week from about mid-August 
Angela also recommends an alternative to the traditional flower hanging basket, "A hanging basket full of tumbling tomatoes or strawberries makes a fantastic alternative to the usual summer bedding plants."
National Holidays offer a selection of coach trips to various flower shows, including tickets, accommodation and coach travel. Find out more at: http://www.nationalholidays.com/events/flower-shows-and-gardens/chelsea-flower-show  
About National Holidays 
National Holidays are the UK's leading specialist in short breaks and holidays by coach. From Showtime and Special Events breaks through to European Adventures there are thousands of short breaks to choose from. 
images