Tuesday, October 31, 2017 - 09:03
Not long now! The weekends over and the neighbourhood kids are planning their costumes at this moment to surprise you at your door. Is your house Halloween ready? If you're not sure, then read on for a quick step guide through prepping your front garden for the arrival of trick or treaters.
Preparing the doorway
The first point of call for little Halloween goers is the door. Decorating your door is the first step in preparing your home for Halloween. The spookier the better! You can use anything from fake spiders and cobwebs to ghost doorway hangers and posters, to create your spooky entrance.
We recommend putting your pumpkin carving skills to the test, to add some traditional trick or treat ambiance. To create a variety of glowing colours in your lighting, we recommend using glow sticks in your pumpkins, you could even use a specific colour to create a particular ambiance and mood.
For a quick pumpkin carving technique, use a sharp metal biscuit shape cutter to get clear shapes in your pumpkin. You may need to apply a bit of force to push the cutter through, so make sure your pumpkin is well hollowed out before doing so, this will make it easier to push the cutter through. If you can't push the cutter fully through, cut around the shape pressed in by your cutter with a knife.
Lighting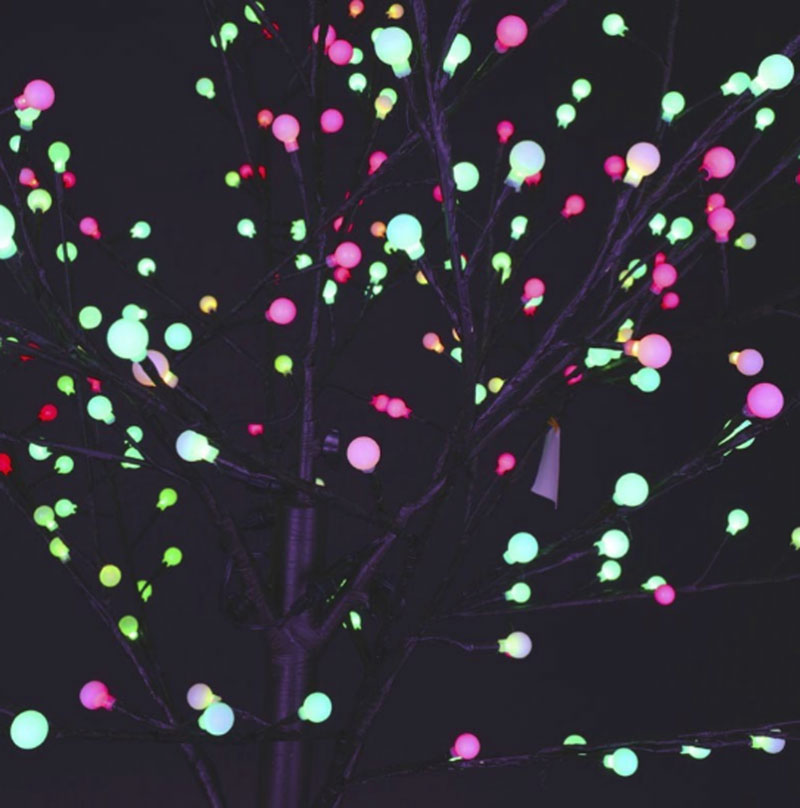 To further optimize your ambiance, use lights to light up your home. Since your front garden will be getting a higher footfall than usual on Halloween, it's important to make sure trick or treaters and even your Halloween guests, can see the path to your door clearly to navigate it.
If you don't have any exterior lights over your front door, consider adding some simple LED ones, or even adding a few lanterns or more glowing pumpkins along your walkway to lead the way, so you don't have anyone falling on your garden.
You could even go for a Nightmare Before Christmas look with branchy LED Blossom Trees. These can add light and quirkiness to your Halloween décor, as well as being multi use in that you can keep it up for Christmas.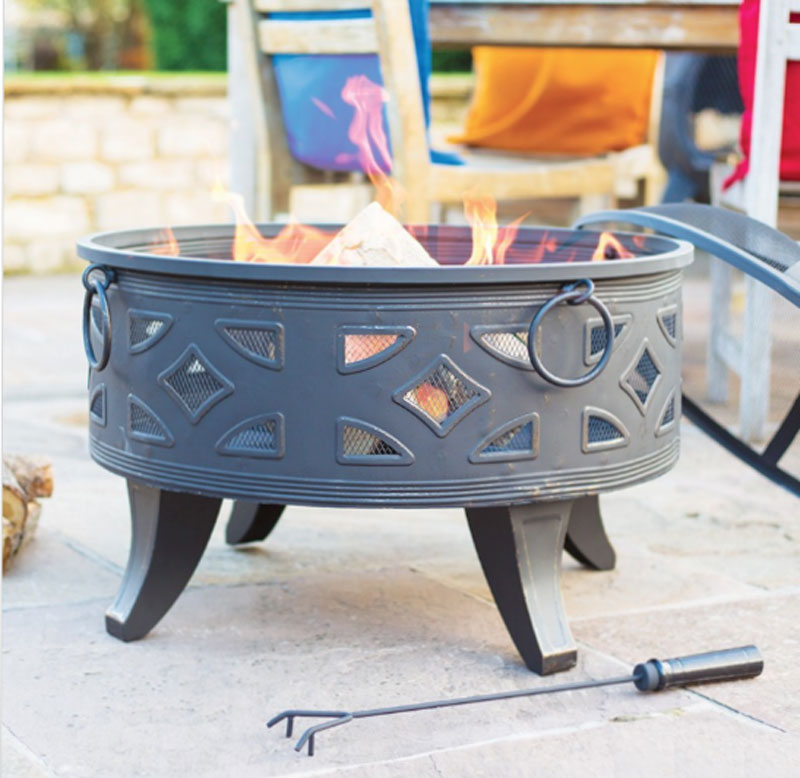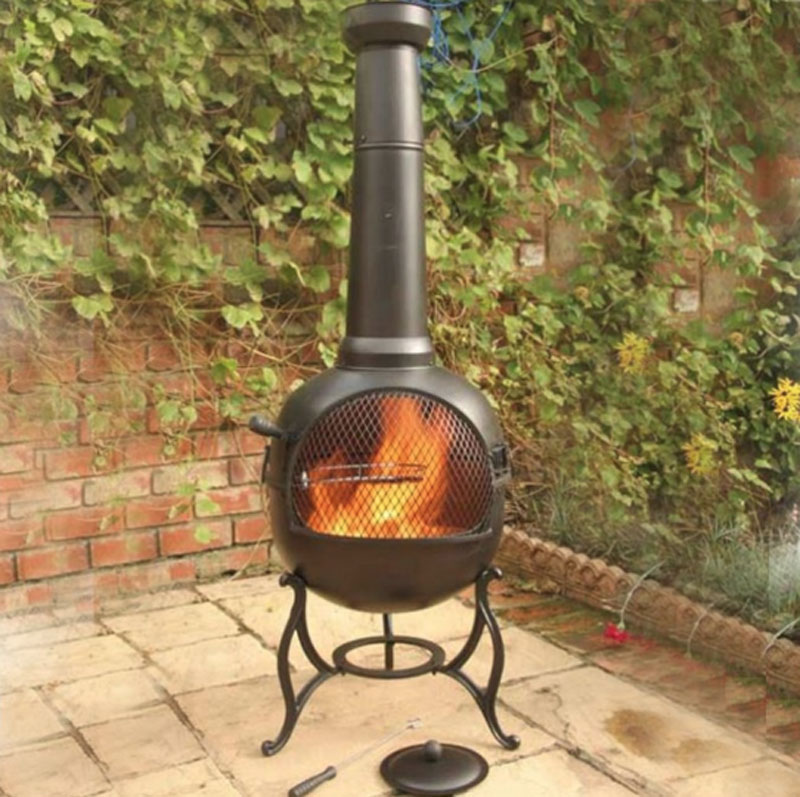 Another way of decoration that has a range of purposes, is a chimenea. If you're having guests over for Halloween, and plan on utilising your garden during this, you could get out your chimenea. If you have not already got one, now could be the perfect excuse! Chimeneas and fire pits are not only a great source of warmth when you want to sit out on an autumn night, they can be a great decoration and garden ornament. Some chimeneas can look very similar to a witch's cauldron, while a fire pit can look very hellish, ideal for creating a creative- yet useful- spooky feel.
Sound
If you are a Halloween fanatic and prepared to go the extra mile, why not add to the scary fun factor with sound effects or even a Halloween playlist? Outdoor speakers are a great way to add a bit of fun to your garden not only for trick or treaters but for your Halloween guests. If you're having a Halloween party, speakers are perfect for creating a party that carries through every room, as you may have people who wish to vacate to the garden for fresh air. Of course, it is always best to check with your neighbours if you do intend on using speakers outdoors.
Protecting your garden
Make sure you have any delicate garden furniture out of the way, especially if it's on the run up to your door. Such precautions are necessary in case of accidental damage. If you have any garden ornaments, plant pots, it is best to keep them hidden away or temporarily relocated until November, until you can guarantee their safety.
Finishing touches
Finally, don't forget to buy plenty of sweets! Nothing ruins a child's Halloween like knocking on a door that doesn't have any sweets left. So be sure to buy in bulk especially if you live in a busy neighbourhood.
If you really want to be in the Halloween spirit, then don't forget to dress up. Pop on a costume or even a simple pair of cat ears or devil horns so you're ready to answer the door for trick or treaters or your Halloween guests. We always say a costume is a good idea and puts a smile on any kids face, put if costumes area no from you, you can always try the 'I'm a werewolf whose waiting for the full moon' trick.