Wednesday, February 28, 2018 - 13:41
paragraphs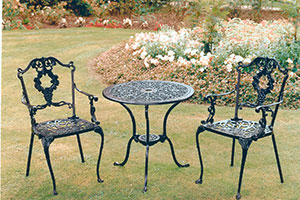 A TRADITIONAL foundry has diversified to manufacture stunning garden furniture and has already despatched orders across Europe.
When Lancashire-based Glen Castings was incorporated in 1972 its core business was creating products for the building and drainage trades.
Jim and June Butterworth founded the business and when their son Alan joined the company in 1973 it was supposed to be just for six months as he planned to join the army.