Monday, September 23, 2019 - 10:20
paragraphs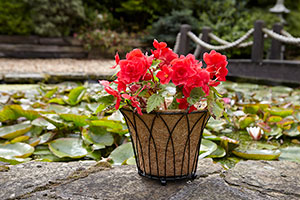 Not known for standing still with new products and innovation, the 2019/20 garden season is no exception for Tom Chambers, with the launch of their new Heritage collection of extra heavy duty obelisks, plant supports and a stunning garden arch.
All Heritage products are manufactured in the UK and designed from quality 10mm steel with decorative ball finials to give a touch of class to this exceptional product range. The products are plastic coated to give protection against any kind of weather
A fabulous new range of Lattice Ironwork with delicate and detailed styling is also being introduced. The collection consists of window boxes, hayracks, hanging baskets and three fantastic new planters, this is the perfect range for any garden.