Wednesday, September 18, 2019 - 09:47
paragraphs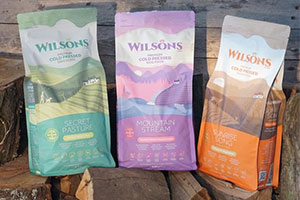 If you're looking to stock a more nutritional option for pets than regular food, then the Wilsons Pet Food Cold Pressed range is exactly that – because the lower temperatures used in the manufacturing process mean more of the food's nutrients are retained within the food than regular kibble which is cooked at much higher temperatures. 
Digestion is also aided as the dry food produced using the Cold Press process has a greater bulk density meaning less is fed by volume – it therefore breaks down quicker in the stomach helping to prevent bloating.
Thursday, April 11, 2019 - 11:28
paragraphs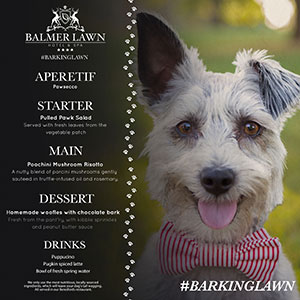 It's far from a dog's life for man's best friend at Balmer Lawn, as it launches an exclusive 'Barking Lawn' menu for its four-legged guests.
The award-winning dog-friendly Hampshire hotel has always welcomed the furry fraternity through its doors but has now decided to offer them a place to sit at the table rather than underneath it to enjoy a bowl (or two) of what they really fancy – and what's good for them. 
The Barking Lawn menu, which launches on Monday, 1st April, begins with a flavoursome pawsecco aperitif, sure to leave your hound bright eyed and bushy tailed for the menu ahead. Next up, your faithful friend can enjoy a fresh pulled pawk salad, featuring crisp leaves from our homegrown vegetable patch. For mains, your four-legged friend will enjoy a delicious poochini mushroom risotto; a nutty blend of porcini mushrooms gently sautéed in truffle-infused oil and rosemary. 
Thursday, November 9, 2017 - 14:14