paragraphs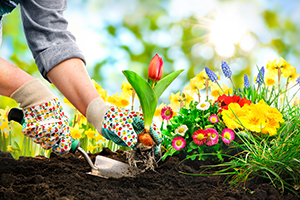 AS we leave the cold spell behind and slowly creep into the warmer months, many homeowners will be heading out in the garden to prepare for the spring season ahead. 
UK gardening Superbrand Flymo has highlighted the key tasks we should begin to tackle throughout March to stay on top of our outdoor spaces. 
EARLY MARCH
There's plenty to do outside this month to prepare your garden for warmer weather. Perhaps you have ambitious plans for a flourishing garden this spring, or you're refreshing your outdoor space for a new season. Either way, it's important to get started now.