paragraphs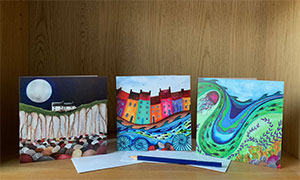 Bridget is a full time painter and mixed media artist. She lives on the edge of the North Yorkshire Moors National Park in the seaside town of Whitby.
Living in such a beautiful place gives Bridget the ideas and inspirations for her paintings, creating bold, colourful works, in her own unique style.
Creativity has always played an important role in Bridget's life and at a very young age it was her grandad that first planted the creative seed.