Monday, November 20, 2017 - 13:40
THE 20 finalists in the Garden Centre Association's (GCA) Ruxley Rose competition have recently (November, 2017) been judged and there is strong evidence of continued enthusiasm for selling plants at member centres.
The two winners, judged to have the best plant areas, will be announced during the GCA's annual conference at The Crowne Plaza Hotel in Stratford-upon-Avon between January 21 and 24, 2018.
Iain Wylie, Chief Executive of the GCA, said: "During the spring our member garden centres received inspections of their plant areas. The scores from these inspections determined 20 finalists who went through to our autumn judging process.
"Our Ruxley Rose judge, Roger Crookes, has just completed his visits to these centres and we are now in the process of collating the results prior to the announcement of the winners at our conference in January."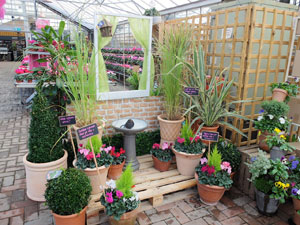 Nationally the top centres in both the Garden Centre (GC) and Destination Garden Centre (DGC) categories were revisited in September and GCA members scrutinised on how they were promoting and marketing plants during the autumn selling season.
Roger said: "It was very encouraging to see increasing evidence of 'plant area confidence' among the finalists of the GCA's Ruxley Rose Best Plant Area competition. Plant sales have been quite strong for the past 18 months and there is evidence of some much needed re-focussing on our plant areas.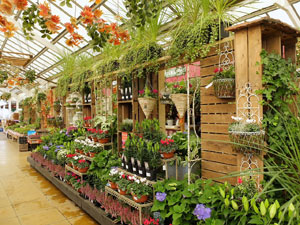 "On my inspections I noticed continued growth in sales of ready planted containers, herbs and large pots of flowering perennials and grasses. Instant colours and impulse appeal are often the bread and butter of the plant area.
"I also noted that bulbs are increasingly visible on the plant area rather than the shop and some centres were offering a broader range of conifers, which were looking great at the end of summer, leading me to wonder if we could see a return to the 1980's enthusiasm for dwarf conifers.
"Many centres had an imaginative use of vertical space and roses were looking particularly good. I also noticed some short and punchy 'personalised' chalk board signs dotted throughout various centres, which when used alongside printed Correx boards and POS cards, helped to add a more personal feel."
During his inspections Roger also noted that hedging and heathers are two plants groups which seem under promoted in some centres.
The scores from Roger's judging visits will now be combined with the finalists' spring inspection scores and the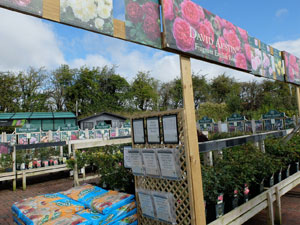 winners of the Best Plant Area in the Garden Centre and Destination Garden Centre categories, will be announced during the GCA's annual conference in January.
The GCA represents nearly 200 garden centres nationwide.
Through sharing information and its inspection programme the GCA helps members to achieve high standards in customer service, plant quality and reliability.
For further information, please call the GCA on 01244 952170. Alternatively, please visit www.gca.org.uk, log on to www.facebook.com/pages/GardenCentreAssociation or follow the organisation on Twitter at www.twitter.com/GC_Association.