Friday, November 10, 2017 - 09:14
Family run garden centre, Reg Taylors, based in Southwell, Nottinghamshire has opened a new 50 sq ft concept showroom, offering a range of furniture, lighting and accessories from British homewares brand Libra. 
The new space brings together handpicked products from Libra's extensive portfolio, styled into inspirational displays which draw on the brand's exclusive themes. Taking their cue from the year's most influential design trends, each theme showcases Libra's signature style and dedication to craftsmanship. 
Adding to the garden centre's beautiful 25 acre site, which includes a traditional tea room and extensive garden offering, the new showroom will provide customers with inspirational looks and ideas which they can translate into their own homes.
Paul Taylor, Sales Director at Reg Taylors, comments: "We've been fans of Libra for many years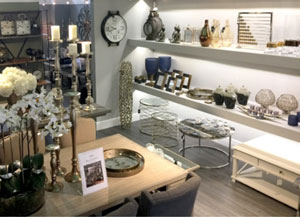 so we are delighted to be able to provide our customers with a dedicated showroom and the opportunity to explore an array of furniture and accessories sourced from around the globe."
The Libra showroom is open now at Reg Taylors Garden Centre, Hill Farm Nurseries, Normanton, Southwell, Nottinghamshire NG25 0PR
Libra | www.thelibracompany.co.uk | 01223 895 800