Friday, November 3, 2017 - 09:11
PKL gave a helping hand to Petersham Nurseries on October 25th to help them put on a remarkable charity event in aid of the #CookForSyria campaign.
 
The supper club, for national press and digital influencers, took place in Petersham Nurseries' new Covent Garden interiors store and delicatessen. Featuring inspiring recipes from the #CookForSyria cookbook, the evening was a fantastic success for the campaign and for Petersham Nurseries including their team of chefs led by Executive Chef Damian Clisby and Syrian restaurateur Imad Alarnab .
 
The success was even more impressive because the Petersham shop had no cooking facilities: The site will house two restaurants from March next year, but the construction is still in the very early stages.
 
Petersham called kitchen infrastructure specialists PKL, who they knew thanks to their work together at the Wilderness Festival and the Frieze Art Fair. PKL supplied induction hobs and ovens for the event for free, allowing the 20 guests to be fed the finest Syrian foods in beautiful surroundings.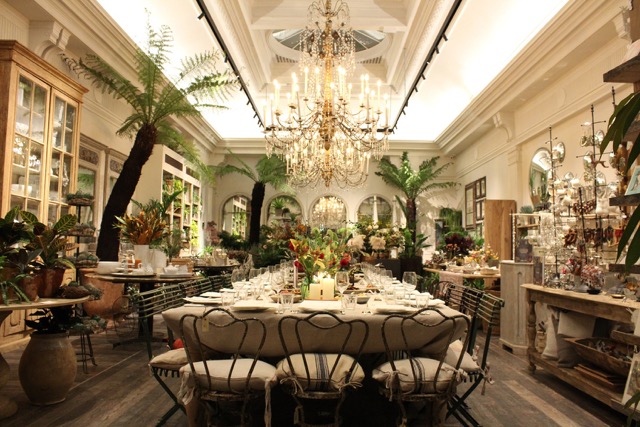 The event was a huge success, with some of the country's leading food journalists and writers enjoying fantastic foods in aid of a good cause.
 
#CookForSyria was started as a supper club by journalist Serena Guen and digital influencer Clerkenwell Boy in 2016. Its aim was to raise awareness of the plight of the people of Syria and raise funds for them  through a celebration of the country's cuisine.
 
Next, the pair convinced top restaurants, including Petersham, to add Syrian-inspired dishes to their menus and donate a pound every time someone bought one. These dishes were then combined into a highly-successful cookbook which has won awards for its recipes and charitable message. It is now supported by UNICEF, who are using the funds it raises to help children affected by the Syrian conflict.
 
The dinner was a celebration of the first year of the campaign and a launch for the next stage: a series of international supper clubs - the first of which is to be held at Petersham Nurseries Richmond base on November 9th.
 
Damian said: "We're so pleased by the reaction to the event, which was raising awareness of the campaign as it launches into its second year. It was great to cook alongside Imad, who has so much knowledge of traditional Syrian cuisine. We were delighted to have the help of PKL to make the event possible."
 
Lee Vines, PKL CEO said: "The Cook for Syria campaign has been a fantastic force for good and we jumped at the chance to help in any way we could. We're pleased to have helped Damian, Imad and his team produce such a fantastic evening that kicks off this year's campaign. Congratulations to everyone who helped make the event such a success."
 
A film of the event can be seen at: https://youtu.be/mnmonD2KkZc