It is coming up to a year since Garden centres in England have been able to choose their water supplier. Nearly 92,000 supply points have so far switched, with more in the pipeline, and many companies have renegotiated a better deal with their existing provider.
If you've never explored the options, you could be missing out on benefits including:
The convenience of dealing with a single supplier, reducing administration time and cost.
Better customer service, specified to your needs.
Water efficiency services to cut the amount of water you use, saving money and waste.
To help Garden centre owners understand the market and how to assess their options, independent water specialist The Water Report has produced a short guide. It explains the new arrangements and includes a supplier directory to help customers shortlist potential retailers from the 20+ companies licensed to compete.
The Customer Guide to the New Water Market is available FREE to download at http://www.thewaterreport.co.uk/guide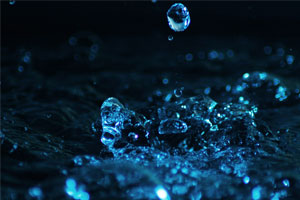 Karma Loveday, author of the Guide and editor of The Water Report said: "The market turns a year old in April. This is a good time for customers to look at whether they could benefit from switching, because first mover risk has passed but potential benefits remain. It can be hard to know where to start though. The Water Report has been following these developments since the beginning. We have produced The Customer Guide to the New Water Market to provide businesses with independent, high quality information to help them find their way in the new environment."
The market opened on 1 April 2017. Virtually all businesses, charities, public sector organisations and not-for-profit entities can now choose their water and wastewater supplier. That means they can select the entity who will provide customer facing services including contact/query handling, billing and payment management. More information is available in the Guide at http://www.thewaterreport.co.uk/guide and on the official website for the new market http://www.open-water.org.uk/