Providing thermal accessories which can be used for a multitude of different occasions, Heat Holders are widely regarded as the 'world's warmest thermal socks'. 
With a tog rating of 2.34, Heat Holders socks are hugely popular around the world, especiallywith those in regular contact with outdoor pursuits and in need of keeping their feet, heads, hands and bodies as warm as possible. 
Perfect for those that spend a lot of time outdoors, just some of the suitable products for outdoor enthusiasts include…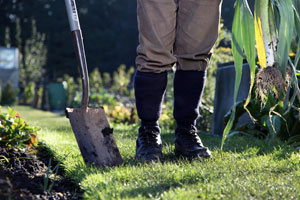 Boot Socks 
Perfectly designed to fit inside walking boots, Heat Holders' thermal boot socks are longer than average socks to ensure feet and legs remain comfortable even on lengthy walks. With thermal properties that are carried across all of the Heat Holders' range of products, the boot socks will keep feet warm in exceptionally cold conditions! 
Wellington Socks 
Often, wellington boots can be uncomfortable when worn for long-periods of time which is not great for those that spend a lot of time in wellies. An essential all year round, Heat Holders wellington socks not only keep feet and toes warm, but also have folded cuffs that fit perfectly around the rim of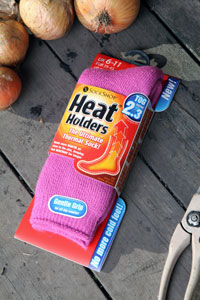 the boot to ensure the heat stays in. The wellington socks come in varying colours suitable for both women and men.
Joint Warmers
Made of a stretch knit to fit most joint sizes, Heat Holders' joint warmers are designed for legs, knees and elbows trapping in the heat and subsequently reducing the chance of joint stiffness that often comes from exposure to cold conditions. The two sizes available are S/M and L/XL. 
To browse these products, or the full range on offer at Heat Holders visit www.heatholders.co.uk