Want to offer customers something a little special than just the norm? Check out our top Father's Day gifts to get some out-of-the-box ideas…

1. The Bulletproof Rocks Glass - £21.99 - The Fowndry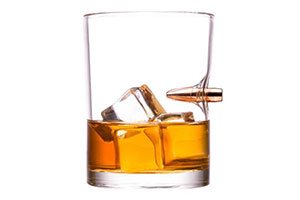 For the man in your life who loves a tipple, check out this awesome hand sculpted whiskey glass with a genuine .308 bullet lodged in its side! Holding 325ml of your favorite sauce, every glass is crafted by hand making each one totally individual. What's more this Bulletproof Rocks Glass comes beautifully gift wrapped making it an ideal gift this Father's Day.

2. The Anysharp Tactical Knife Sharpener - £13.99 - Amazon 
For the outdoor adventurer this Tactical Knife Sharpener is one nifty little gadget you would sure to be thankful of. Suitable for pen, hunting and tactical knives no matter where your adventures may take you be ready for action as the integral finger gripping hole keeps those finger safely away from the blade. In 3 to 4 light strokes your blade is back to premium working capability. At just 70mm x 25mm in size and 6mm thick its perfectly compact for any eventuality.
3. The Thumbs Up! Original Stormtrooper Bluetooth Speaker - RRP £300.00 -  Amazon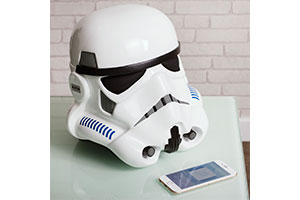 For any fathers out there with a certain love of the dark side check out this truly amazing full-size Stormtrooper helmet speaker that is sure to ewok his world! Using bluetooth connection this speaker syncs easily to your devices from a 10-meter radar. Meanwhile the two 10w speakers create galactic soundwaves. The crystal clear clarity, pure sound and superb bass is a thing of beauty that any true Star Wars fan would be the proud owner of.  
4. The Thumbs Up! Wall Climbing Car - £19.99 - Lost World Gifts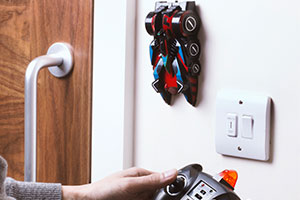 Hold on to your hats and defy gravity with this of the rails R/C Wall Climber! Using vacuum suction technology, this car can be used on any walls, windows and even the ceiling! So for boys who love there toys this zero gravity remote control car is not only cool but endless fun. Watch out, simply turn your walls into a race track and remember to take a sharp turn around those picture frames!

5. The Corkcicle Canteen (Small (265ml) - £20.00), (Medium (475ml) - £25.00), (Large (750ml) - £30.00) from Root 7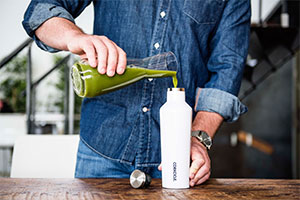 For busy dads on the go this ultra stylish Corkcicle Canteen is a must, the 2 in 1 design keeps your beverages cold for over 25 hours and hot for over 12 hours. Offering functionality and first class design whether your dad is into a sleek metallic, a pop of pastel or an edgy matte finish there really is something everyone's taste. To avoid those unwanted spillages the nifty design incorporates a leak proof screw top so you can be rest assured your drink is staying put, meanwhile the shatter proof design makes it totally drop proof too!
6. The Duke Cannon Handsome Man Grooming Can - £74.99 - The Fowndry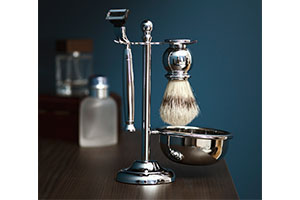 Open up this can to find a treasure trove of grooming delights for the working man who needs some TLC. This premium gift set for him contains a 7-piece variety of the duke's best-selling items including Superior Grade Shaving Cream, Working Man's Face Wash, Bloody Knuckles Hand Repair Balm, Cannon Balm Tactical Lip Protectant and a Big Ass Bricks Of Soap, that's certainly a lot of bang for your buck! All of which comes beautifully presented in this transparent paint can.
7. The Thumbs Up! Build Your Own Walking T-REX - £19.99 - Qwerkity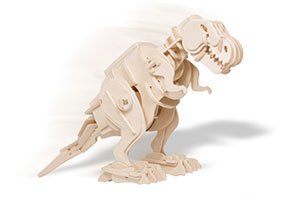 For any fathers out there with a passion for modelling, build yourself your very own walking talking 3D Dinosaur with this fantastic 85 piece kit from Thumbs Up! Once your Dinosaur is on the move using sound activated movement simply clap once to make the T-rex move forwards, twice to go right and three times to go left. This T-REX makes the perfect family activity this Father's Day no glue or tools required!
8. The Varidesk Pro Plus 36 -  £365 - Varidesk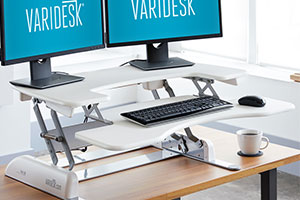 For the workaholic man in your life, why not splurge on one of these sit standing desks from Varidesk, a thoughtful yet practical gift he is sure to appreciate. Watch as you notice an increase in productivity levels, relief of body discomfort, as well as an increase in mood and  energy levels. The Pro Plus 36 effortlessly fits on top of your current desktop leaving as little disruption as possible. Accommodating dual monitors with a two tiered design you can easily separate your laptop and monitors from your keyboard, mouse and other accessories. Meanwhile the spring loaded boost and 11 height settings allow you to find the perfect level for standing - It's the gift that is sure to last for many years to come.
9. The Ion8 Quench Water Bottle - £15.99 - Leakproof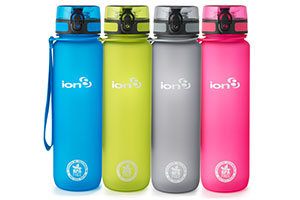 There is nothing more important than keeping hydrated throughout the day, so for a man on the go there is no chance of going thirsty with this whooping 1000ml water bottle perfect for any gym or fitness fanatic. Thoughtfully designed to fit your standard bike bottle holder or adult backpack with wider external pocket the Quench is 100% leakproof 100% of the time, offering a comfortable fit, frosted exterior and scratch resistance, meanwhile the hand strap keeps it in one place.
10. The ThumbsUp! Premium Shaving Kit - £40.00 - LookAgain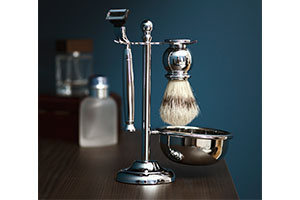 Transform the daily shaving ritual into less of a chore with this traditional yet contemporary Premium Shaving Kit from ThumbsUp. Combining a timeless design with an equally timeless purpose keep the man in your life looking clean and fresh, it has never been so easy. This kit includes Shaving Brush, Bowl, Razor, Stand.
11. The Neon Mugs - £7.50 each - £45.00 bundle – Root 7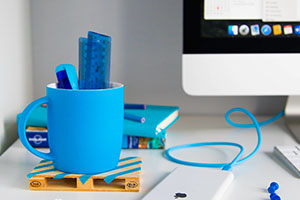 Style is poured into every ounce of this latest piece of tableware from Root 7. These awesome Neon Mugs ooze luxury both inside and out with their smooth and silky soft-touch finish. Available in 7 fantastic colors whether your dad loves a splash of orange, red, purple or blue or would rather a pop of yellow, green or pink these mugs are sure to raise a smile this Father's Day. But they don't just have to be used for traditional tea or coffee drinking purposes as they come in handy for soup, ice-cream, desserts or even for storing stationery and plants, the possibilities are endless!
Gifts feature courtesy of MediaPR.com.