New garden products for growers are in abundance on exhibitors' stands in the British pavilion at spoga+gafa 2017.  Among the latest innovations in the growing sector are biodegradable seed pods, raised beds, grow pots, growhouses, self-watering pot systems, plant nutrients, nursery greenhouse products, a simple-to-use weather responsive digital tap timer and a range of gifts for gardeners.  
Other sectors of the garden market are also well served with new solar powered lighting, outdoor refrigerators, wall trellis, bird control items, animal deterrents, decorative obelisks, garden storage sheds and many more innovations. 
The British group has been organised by the Gardenex export federation, whose team will be manning a British information stand for the benefit of visiting buyers.

The British exhibitors are as follows: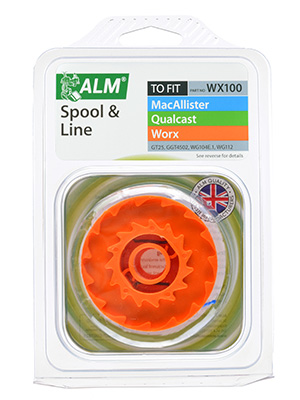 ALM Manufacturing (Hall 6.1, Stand D50) is exhibiting its wide range of consumable parts for garden power machinery.  The family-owned company, based in England, manufactures trimmer spools and plastic blades for almost every electric/battery grass trimmer on the market, including private label brands.  Supplied with high quality trimmer line, the company's spools offer a direct replacement for the original/OEM spool and line.  A comprehensive range of oils, chainsaw chains, lawnmower blades and greenhouse parts are also available.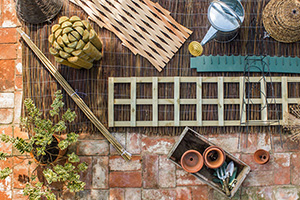 Apollo Gardening (Hall 9.1, Stand D33) is a leading supplier of products for all uses within the garden and DIY sector.  The company's focus remains on providing quality and great value with new products ranging from greenhouse heaters to incinerators to coloured mini bins.  Apollo Gardening also provides landscape fabrics, nets and meshes, maintenance tools and much more.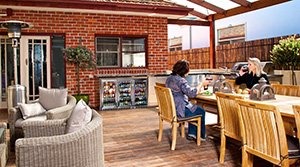 Blastcool Outdoor Refrigeration (Hall 7.1, Stand B32) is launching its new Extremis range of outdoor refrigerators.  They are claimed to be Europe's only range of electrically safety approved outdoor food and beverage chillers. Designed for climates of up to 43c and as cold as -30c, the new Extremis range is designed for any conditions.  The refrigerators are water-resistant, rust proof and cool 5 times faster than conventional chillers.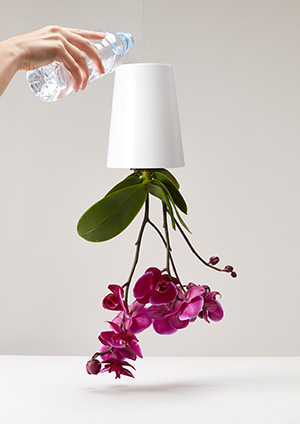 Boskke (Hall 10.1, Stand F32) is exhibiting its beautiful and functional urban gardening products. Boskke is evolved gardening design.  The company has improved conventional gardening tools and products for contemporary urban lifestyles and has encouraged abundant greenery in homes and workplaces.  The product range includes Boskke Sky Planters -- hanging flowerpots designed to decorate walls or ceiling spaces in order to create vibrant floral arrangements, light and airy soaring orchids, tropical ferns or exotic flowers.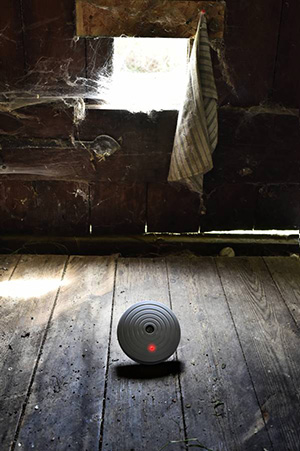 Catwatch (Hall 9.1, Stand D34) is extending its range of UK manufactured animal deterrents with the addition of an indoor mouse deterrent that offers an effective alternative to poisons and traps.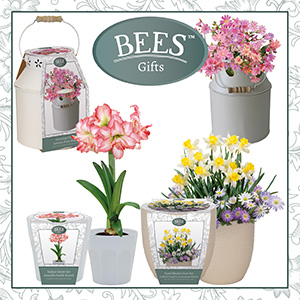 G Plants Ltd (UK) (Hall 9.1, Stand E35) is launching its BEES™ Gifts, a new range of gardening and growing gifts for year-round sales.  The gifts include quality planters with spring flowering and summer flowering varieties, as well as other gifts designed for the gardener.
 Gardenex (Hall 9.1, Stand C34) is The Federation of Garden & Leisure Manufacturers Ltd, the export trade association that brings together UK suppliers and international buyers.  The association has organised a group of British exhibitors at spoga+gafa for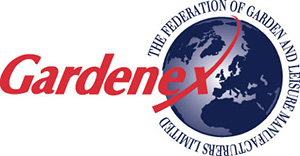 over 40 years.   Gardenex provides a free supplier and product sourcing service for international buyers, and its sister division, PetQuip, offers similar services in the petcare product sector.  The information stand at spoga+gafa will be manned by the Federation's multi-lingual team of industry experts who are happy to help with any buyer enquiries.  Free refreshments are also available on the stand for overseas buyers and buyers can obtain their copy of the latest edition of the federation's guide to British gardening products and services.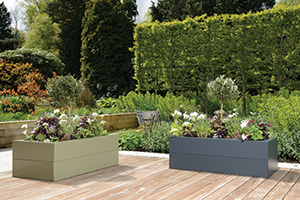 Harrod Horticultural (Hall 9.1, Stand D30) is a leading supplier of arches, obelisks, supports, crop cages and raised beds.  Recently added products include decorative wall trellis panels, indoor log store solutions, raised beds and hoop systems.  The company's award winning, UK manufactured garden structures collection features unique designs.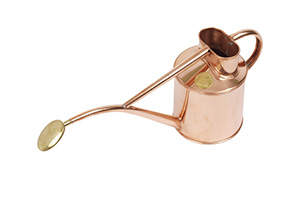 Haws Watering Cans (Hall 9.1, Stand C32) is renowned in the UK and overseas markets for its quality metal and plastic indoor and outdoor watering cans.  The company began hand-crafting watering cans in 1886, and since then has added new designs and colours to its extensive range.  In addition to watering cans, the company manufactures quality gifts for the garden and home.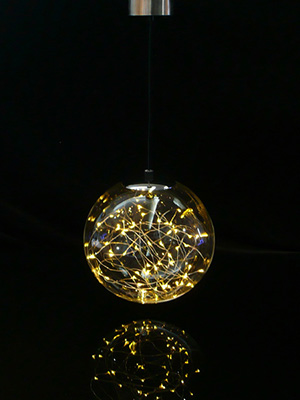 home2gardens.co.uk (Hall 9.1, Stand E31) is exhibiting its new Magic LED String Lights.   Enclosed in a perfectly transparent, high quality glass sphere which hangs from a straight, black chord, a multitude of small, sporadic LED bulbs are randomly spaced internally, creating refracted curves and splinters of subtle light. The pieces emit a golden yellow light in order to achieve a unique glowing ambience.  The solar powered lights are fitted with a dusk sensor, and light up as the evening approaches.  The elegant lights are both water and frost-proof, so can be installed wirelessly outside.
Hum Pots (Hall 9.1, Stand D36) is extending its range of growing pots with the addition of two new sizes.  The new small Hum Pots (15cm) are perfect for window sills and for growing kitchen herbs.  Decorated in beautiful patterns and colours, these plastic pots are UV-resistant for outside or inside.  The new large Hum Pots (25cm) can hold bigger plants and look fantastic on patios and balconies.  Together with the original medium size pot, they make a set of three, all manufactured in the UK.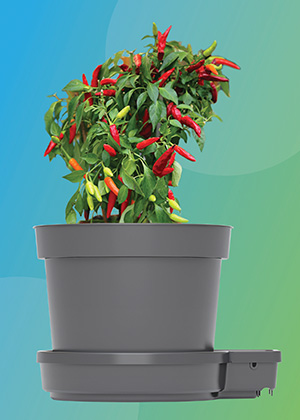 Hydrogarden (Hall 9.1, Stand D31) is showing its PLANT!T GoGro, a new, ingenious and versatile self-watering pot system, requiring minimal upkeep and designed for maximum yields.   GoGro's patented valve controls the flow of water into a tray with capillary action, keeping media hydrated so that the plants are always watered.  Also on show is The VitaLink Try ME Pack that provides essential nutrients for your GoGro, producing strong root systems, healthy vegetative growth and abundant fruit/flower development.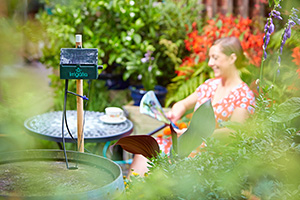 Irrigatia (Hall 6.1, Stand D41a) manufactures a range of weather responsive solar automatic watering systems.  In addition to the well-established eco series that pump water directly from a rain barrel, Irrigatia has now introduced a Weather Responsive Digital Tap Timer.  The timer adjusts the period of watering according to the weather, which means that more sun equals more water. It is simple to setup and use and enables expert gardeners to adopt more sophisticated watering.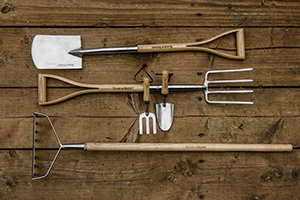 Kent & Stowe (Hall 9.1, Stand E33) is displaying its ranges of 'Know your soil' heavy duty tools, children's tools and weeding tools.  The Kent & Stowe collection covers all aspects of digging, cultivating, cutting and tidying; ensuring that gardeners have the right tool for the job.  The company's tools are based upon the designs and drawings of garden tools from the 1800s, combined with the benefits of modern manufacturing; constructed using current and more advanced techniques to improve both strength and quality.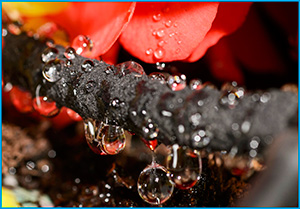 Porous Pipe (Hall 9.1, Stand D32) manufactures porous pipe irrigation hoses and watering kits in the UK and sells the product to horticulture & irrigation distributors.  The company also exports its products to over 15 countries, including Eire, France, Germany, Switzerland, Italy, Spain, Sweden, Denmark, USA, Canada and South Africa.  The product is renowned for its recycling properties and for its intelligent use of water. It uses up to 60 per cent less water than other conventional watering methods.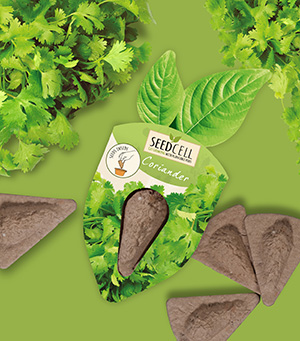 SeedCell (Hall 9.1, Stand D34a) is showing its award- winning, easy to use, biodegradable, plantable pods filled with seeds.  The pods are made in the UK from peat-free recycled materials. The pods are simply pushed into the soil and then water added, allowing anyone to grow fresh herbs and vegetables from seeds, even where space is limited.  Successful growing results can be achieved by users with no experience in gardening.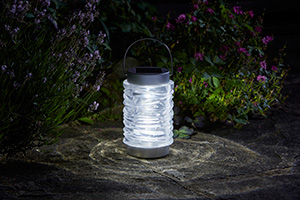 Smart Garden Products (Hall 9.1, Stand D21) is a leading supplier of garden products, committed to introducing an extensive selection of new products each year, along with eye catching packaging and merchandising solutions.  The range of products includes solar powered lights and water features, battery powered lights, clocks, lanterns, doormats, garden décor, hanging garden and plant supports.  New decorative products include flower stakes, glass decorative items as well as a new generation of growhouses.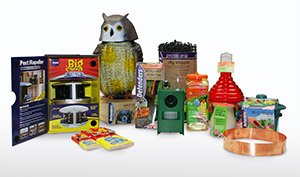 STV International Ltd (Hall 6.1, Stand B32), the specialist home and garden pest control product supplier, is launching a brand-new range of bird control products under the Defenders brand.  The range, designed to scare away common garden pests, includes Floating Croc Head and Snake, The Hunting Falcon, Hunting Owl and Hawk Kite designs.  The products have multi-lingual packaging, making them perfect for a multitude of European markets.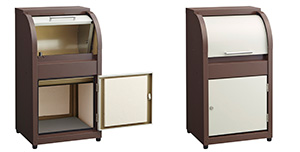 Trimetals Limited (Hall 6.1, Stand A43) has added four more sizes to the Guardian Shed selection, ranging from 3x3ft to 6x3ft.  The company's superior quality sheds are modern in style and are ideal for general garden use for storing tools, ladders, sports, etc.  A new parcel delivery box has been introduced that is perfect for larger items that cannot be accommodated in a letter box.  The box is able to store multiple items, and keep them safe from the weather and theft.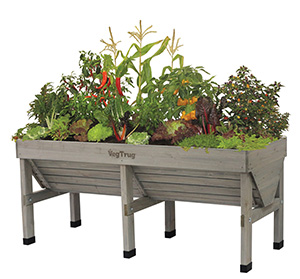 VegTrug Ltd (Hall 9.1, Stand D35) is the manufacturer of the original, iconic raised-bed planter.   New at the show is a VegTrug nursery greenhouse package, Bee Bar insert for the VegTrug, modular trellis concept and decorative obelisks in stunning colours.  There is also a Poppy Go and classic VegTrug range in new grey wash.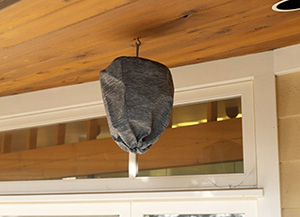 Waspinator (Hall 9.1, Stand D36a) is exhibiting its visual wasp repellent that contains no chemicals and requires no maintenance.  It is designed to change the behaviour of foraging wasps and makes them stay away from gardens and back yards in areas where the device is positioned.  Waspinator is a best-selling product in hardware stores and garden centres, and is ideal for mail order.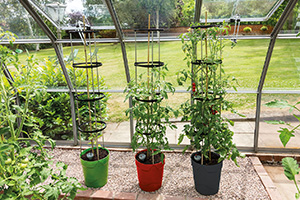 Worth Gardening/Garland (Hall 9.1, Stand C30) has added over 70 new products for the 2018 season.   Among the items is a four-tier grow pot tower with an 11ltr planting capacity.   The self-watering tower is 1.5m high, has a 4ltr water reservoir and is available in three colours.  Also new is a polypropylene lawn rake with a wooden handle.  Four new garden covers for hanging chairs and casual dining sets have been introduced, as well as a litter picker, plastic bags, basket liners, spiral tree guard, flexible ties together with other garden care products.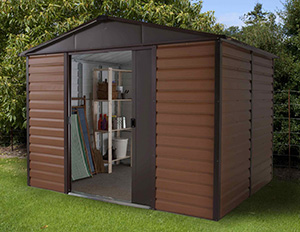 Yardmaster International (Hall 6.1, Stand E50) is showing its flat-packed DIY metal garden sheds that are available in a choice of sizes, colours, finishes and roof types.  Made exclusively from premium hot dipped galvanised steel, Yardmaster sheds are highly resistant to rust, blistering, cracking, warping, swelling or damage from pets and insects.  Yardmaster's sheds require no painting or the use or preservatives and are virtually maintenance-free.

For further information on the British exhibitors or Gardenex, the trade association that works on behalf of British companies to help them increase sales worldwide,
telephone:  +44 (0) 44 1959 565995   or   fax:  +44 (0) 1959 565885
Email:  info@gardenex.com  or visit the Gardenex website on  www.gardenex.com
images