Wednesday, November 15, 2017 - 13:17
Smart Garden Products can help you achieve some excellent sales in the run up to Christmas – and it's not too late to top up your orders! From stocking fillers to stunning solar, we can offer something for every price range.
Our stylish Outside In Lantern range offers a wide range ofclassic and contemporary options for the home or garden, either to create a festive atmosphere or as a quality Christmas gift and these would be complemented by our Faux Flame and Flickering LED battery powered flameless candles – available in a popular merchandising unit.
With several new designs and styles, our Clock range offers an inspirational selection of products which can adorn any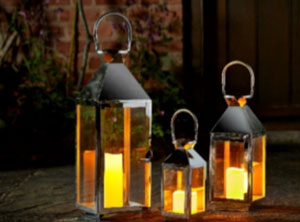 home, patio or garden.  From wall designs to hand painted resin, station andborder designs, there is something for every taste.   
The Elvedon Collection never fails to delight, especially at Christmas, with its range of whimsical solar-powered dwellings.  From our best-selling Gypsy Rose caravan to the adorable Elfin Oak Cottage, enchanting outdoor scenes can be created which magically transform as the sun sets – don't forget your battery packs so that this collection can be enjoyed indoors as well.
Our stunning Lumiere range has an enduring appeal – from creating your name in lights to pointing the way to the party, these vintage style lights come in a stylish brushed antiqued finish with warm white LEDs.  Weather resistant, these can be used indoors or outdoors and come with an auto timer for 4 hours of illumination at the same time each day.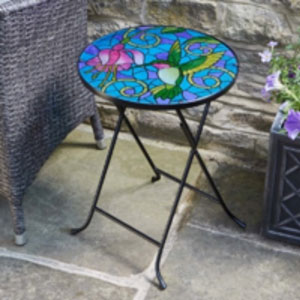 Smart stocking fillers? We have a great selection of household lights which are ideal for cupboards, sheds, garages, bedsides, camping and much more.  Our new vintage style Click is a pull bulb light (available in red or black) with a 1 metre lanyard and 30 lumens of LED lighting.
The gift of glass décor provides a wonderful way to create some vibrant colour in any outdoor space – available in a range of stunning designs and complemented by matching items across a range which includes occasional tables, birdbaths and bird feeders.   
These are just a few of our festive favourites.  Please speak to your Smart Garden sales manager to find out more about our seasonal promotions, and for details of Smart Garden's market leading product offering please visit www.sgpuk.com