My Gifts Trade – UK distribution of Pottery Pots
Thursday, August 12, 2021 - 14:48
Leading gift and housewares player pushes expansion with leading European pots and planters brand, creating further great offers for retailers and consumers.
My Gifts Trade (MGT) and Pottery Pots Nederland BV (PP) are delighted to continue theirdistribution partnership which sees MGT take on exclusive UK and Republic of Ireland distribution for the Pottery Pots brand.  
Pottery Pots is a global brand with Dutch roots, developing and selling high quality planters and related products, from jumbo pottery to small accessories and from glossy to rough finishes.  The core ranges are manufactured from fiberstone, a light and resilient material which is frost- and UV ray-resistant and comes with a 5-year guarantee.  New designs include the on-trend Bohemian collection, combining natural colours and crafts to planters that are made with a new unique process – traditionally woven baskets are turned into strong planters by using cement on the inside. The stunning designs run across more than 1,000 products, from small hanging baskets and pots through to jumbo size statement pieces, in a variety of colours and textures.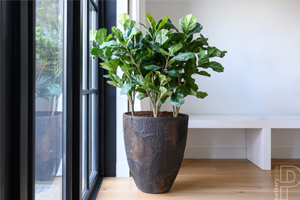 Nikki Courtney, Director at My Gifts Trade commented: "We adore this wonderful addition to our stable of existing brands and it's exciting to see it blossom as part of the My Gifts Trade family.  Pottery Pots has a stellar reputation in mainland Europe and we are delighted to have the opportunity to bring such beautiful and contemporary product to our customers".
Ronald Luurtsema, Head of Sales at Pottery Pots added: "My Gifts Trade are quickly becoming the 'go to' distributor in the housewares, garden and gifting market, and I am more than impressed with their operation and capabilities.  Being closer to the UK consumer through My Gifts Trade will be of huge benefit all round".
For further information, please contact Kevin Mitton at My Gifts Trade – kevinm@mygiftstrade.co.uk * 0161 946 1234