When it comes to DIY tasks in the garden, you don't have to be an expert to accomplish something beautiful. Whether your garden spans acres of land or you only have a smaller urban balcony, there are endless creative and innovative tasks you can undertake to bring your space to life. From crafting bespoke tree benches, upcycling planters or simply refreshing fencing panels, woodcare expert Sadolin®, is on hand to help make those DIY projects a brease.
Developed with a unique and innovative gelled formulation, Sadolin® Non Drip Woodstain allows for superb brush loading without drips or mess. Touch dry in just one to two hours and available in five stunning shades, the Non Drip Woodstain offers a stylish and protective coating for your surfaces. Alternatively, Sadolin® Classic Woodstain celebrates the raw beauty of wood with its twelve natural shades. The Woodstain absorbs deeply into timber, providing exceptional protection against the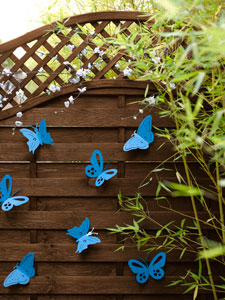 elements. 
Sadolin's Technical Consultant, Sean Thompson, offers his top tips on how to helpfully prepare your wood to get the best from your project:
"When it comes to dealing with exterior wood, preparation is king. Too often people think they can paint directly onto untreated, aged wood. Denatured timber or delignification, occurs when the lignin that bond the timber fibres together, get converted to sugars by exposure to the sun's UV which then get washed away by moisture i.e rain or condensation. This leaves a brittle fibrous layer that is not suitable for decorating.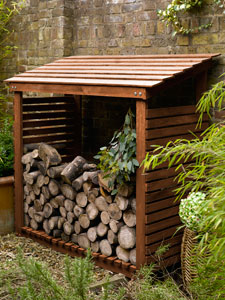 Therefore, to begin, use a suitable grade sandpaper to remove fragments and dirt, dust off, then degrease the wood with methylated spirits using a lint free cloth. This method will ensure the best possible surface is created for the coating to bond fully. Once treated, apply your Sadolin® Woodstainand allow to dry before repeating 2/3 times to ensure sufficient pigment loading. If any bare timber is exposed, unwanted moisture will get into the timber leading to accelerated wetting and drying of the wood and consequently the wood's warping and splitting."
It doesn't matter if you've never picked up a paintbrush before, Sadolin® Non Drip Woodstain and Classic Woodstain make are the perfect DIY companions, making tasks easy and efficient whilst guaranteeing a quality finish. Protect your garden properly this winter.
• 0330 0240 298