Wednesday, August 11, 2021 - 14:21
The LANDSCAPE Show is collaborating with MIND Birmingham and the London College of Garden Design to introduce a new 'Wellness Community Garden" competition at their trade event this year.
The LANDSCAPE Show is looking for entrants to design a wellness community garden that demonstrates the ability of gardens to promote well-being and recovery, especially supporting and challenging the stigma of mental distress. Over the past 18 months in particular we have all heard how outdoor space and physical exercise is so important to our well-being and mental health. The designs will aim to demonstrate how communities can come together to achieve this through a garden.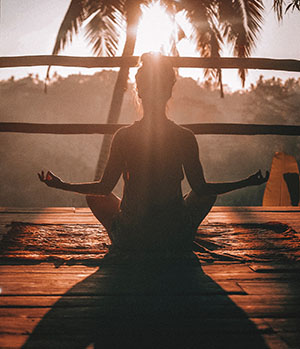 The competition is open to anyone who is working as a professional garden designer, landscape architect, horticulturist or students currently studying on professional level courses.
The winning design will be decided by independent professional designers and representatives from MIND. The winner will receive £500 cash prize as well as £250 worth of courses at London College of Garden Design. The winning entry will also be proudly displayed at the LANDSCAPE Show on the 3rd & 4th of November 2021 at the NEC in Birmingham. The show attracts gardens designers and landscaping professionals from all over the UK and beyond.
The LANDSCAPE Show's competition designs have led to commissions in the past, so why not get your designs out there?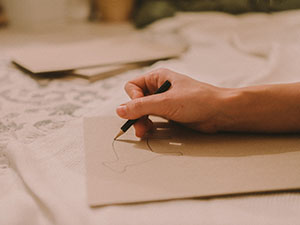 How to Enter:
Simply submit a single A1 page that outlines your vision for this new garden. It is up to you to decide what this presentation contains but it should definitely include an illustration of your inspiration, narrative as well as a brief written explanation. The shape, setting and location are up to you to decide but design something to inspire other designers and communities. You can design a community garden for any number of people and it can be for a specific community in particular. The space in mind can be of any dimensions between 50sqm and 100sqm.
Please also include a short profile of yourself in your accompanying email. You may submit individually or as a team in which case include a profile of each person.
Final entries should be submitted no later than Friday the 1st of October 2021. Your submission should be made digit
ally and sent to: info@LandscapeShow.co.uk.
Get designing and have your chance to win! Good luck!
Brought to you in collaboration with;
LANDSCAPE Show
The LANDSCAPE Show is the UK's leading landscaping exhibition which attracts garden designers, landscape architects, landscape contractors, local authority landscaping professionals, architects, facilities managers and interior designers from all over the UK and beyond. The event is free to attend.
Further details are available at www.landscapeshow.co.uk Twitter: @LandscapeEvent Instagram: @landscape.show #LANDSCAPE2021
Birmingham Mind
Birmingham Mind is the largest independent mental health charity providing services in and beyond the City of Birmingham's boundaries.
Find out more at www.birminghammind.org Twitter: @BirminghamMind
The London College of Garden Design
The London College of Garden Design's aim is to provide world-class, inspirational garden design training. Their Garden Design Diploma led by Andrew Wilson, the Planting Design Diploma and other garden design courses have been created to enable students to learn from the very best in the profession every day.
Find out more at www.lcgd.org.uk Twitter: @LCGardenDesign Instagram: @londoncollegegardendesign