Monday, May 21, 2018 - 11:54
BBQ season is around the corner so it's time to get outside and get the garden thriving again. Do the preparation now so the only jobs you'll be doing that day is firing up the barbeque and marinating the meat!
 
Armed with reliable, high performance tools means you won't need to spend hours on it each day either. The experts at McCulloch have included their top tips to master your garden jobs fast and efficiently:
CUT THE LAWN
If you haven't touched your lawn since last year, there's no doubt it will need some TLC. The McCulloch robotic mower 'ROB' makes its journey around the garden, day or night, rain or shine, trimming the tips of the grass to let micro clippings form a mulch to feed the lawn. No more emptying the grass box or collecting cuttings. With a quick and easy installation process, the ROB can be on its way with minimal set up time – it's simply a case of setting down the charging station and laying a boundary wire around the lawn.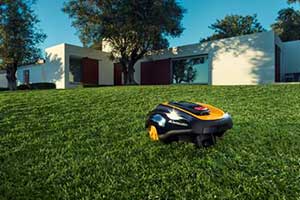 CUT THOSE HEDGES 
It's time to take back those hedges. The HT 5622 petrol Hedge Trimmer is the best tool for the task at hand. Ideal for frequent use, the petrol powered hedge trimmer is lightweight with an ergonomic design, it also boasts a rotating handle for improved comfort and different working positions. Be sure to check there aren't any birds nesting in the hedge first as it's illegal to disturb them.
 
 
CLEAN AND RESTORE YOUR BBQ WELL AHEAD OF THE SEASON 
Clean your BBQ well in advance of BBQ season to avoid having to do any last minute cleaning on the day. It also means you have more time to concentrate on the other stuff such as preparing the all-important food and drink! Soak the grill in warm soapy water to allow any burnt on food that wasn't properly removed to soften before brushing away the residue. Rinse clean with hot water and set aside ready for the big day.
 
NO MORE LEAVES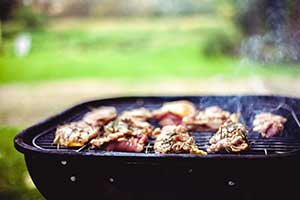 Take time to clear away any leaves or debris that are still hanging around after the harsh winter months. The McCulloch GB 355BP Backpack Blower is the ideal leaf blower with the power to get the bigger garden tidy jobs done quickly and comfortably. This high performance petrol backpack blower features variable engine speed with cruise control, adjustable trigger handle position, easy access engine cover and those all-important comfortable padded straps.
 
RENOVATE THE OUTDOOR DINING AREA
If you revel in entertaining and eating outdoors it's important you have enough seats for your guests to chill out on. If you've got lots of space to play with invest in a large set of outdoor furniture or create a pagoda style area to kick back and relax in. For smaller gardens, it's the simple yet comfortable furniture that works best. Alternatively benches are perfect for gardens with limited room so build your very own corner bench – a great way to enjoy your garden without taking up any central space.
 
Media contacts:
For additional information or imagery, please contact Lauren Hedley or Sally Crossley at O PR: lauren@opr.co.uk / sally@opr.co.uk, 0191 232 5690
Notes to Editors:
McCulloch is a brand within the Husqvarna Group. The company was founded in 1943 by Robert McCulloch and was sold to Husqvarna in 1999. McCulloch's product range includes a complete line of garden products: powerful chain saws, brushcutters, grass trimmers, lawnmowers, garden tractors, hedge trimmers, garden blowers, cultivators and snow blowers. Each one provides you with all the power you need to get it done.
Available from selected high street retailers, mail order companies, dealer networks and independent garden centres.
For more information on BBQ season, and the McCulloch product range, visit: www.mcculloch.com/uk/