The summer heat and lack of rain has left many lawns in poor condition with exposed and loose roots that are susceptible to damage by inappropriate mowing.   Honda's robotic lawnmower, Miimo, will help them recover naturally and give gardeners the added bonus of free time to relax or get on with other gardening jobs.
The three Miimo machines in the range are designed to maintain lawns, ranging in size up to an acre, in optimum condition and offer a choice of cuttings heights from 20 to 60 mm.  Changing the height of cut is essential to help damaged lawns recover quickly - in dry weather they should be at the higher end of the spectrum and lower as growth increases with rain.
The finely micro-shredded cuttings remain on the grass, acting as a mulch and providing the grass with essential nutrients and retaining moisture – two key factors in securing recovery of the grass. Meaning it's good for the grass and there are no cuttings to be disposed of either.
Miimo is quiet, allowing it to operate at night without disturbing anyone and it automatically detects obstacles, including pets and children, and will operate on slopes and uneven ground.  Being waterproof it will continue to cut the grass in all weathers and, when it detects that the long-lasting lithium-ion battery needs an additional boost of energy, it puts itself away in its docking station for a recharge.  This can be located in a variety of locations around the garden, in a quiet corner or behind a shed.
If anyone picks it up it immediately detects the movement and stops the rotation of the cutting blades.   It also sounds an alarm which can only be stopped when its unique pin number has been accepted, providing added security against theft.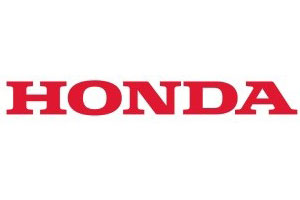 The three Miimo machines, the HRM 310, 520 and 3000 are available from Honda dealers who will be able to advise on the most suitable machine for individual needs.   The 3000 is suitable for larger lawns up to an acre in size and height of cut is done remotely via a smartphone app.  The Miimo 310 will continually cut up to 1500 m2 and the larger 520 up to 3000 m2 and height of cut is a simple manual adjustment. All operate within a boundary wire which can be installed by a Honda dealer.
Prices start at £1,750 for the Miimo 310, £2,350 for the 520 version and £2,550 for the range topping app-enabled 3000 Miimo.  Visit www.honda.co.uk/lawn-and-garden/products/miimo/overview.html for further information and to find your closest dealer.