paragraphs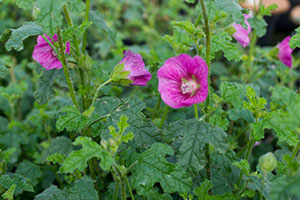 ONE OF the UK's leading commercial nurseries has officially unveiled several new plants for 2019.
Wyevale Nurseries, which is a family owned wholesale grower in Hereford, has officially launched Ficinia 'Ice Crystal', Euonymus 'White Spire', Anisodontea 'Elegans Princess' and Raspberry 'Yummy'.
Colin Stanley, Retail Sales Manager at Wyevale Nurseries, said: "We had a great reception about our new plants for 2019 from attendees at the Garden Press Event in February in London. It was great to listen to people talking about them and wanting to find out more.
"Ficinia 'Ice Crystal' is an unusual grass variety and has distinctive 'frosted' foliage giving the illusion of a crisp winters morning all year round. Plant in full sun and watch it flourish. The ultimate patio pot grass, sure to stand out in any garden or plant in clusters for maximum impact. It comes in a 2 litre pot and is available from August.