Monday, June 17, 2019 - 15:31
paragraphs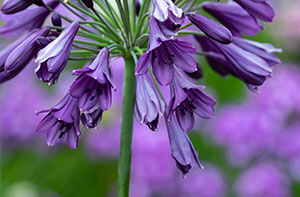 ONE OF THE UK's leading nurseries has this month (June, 2019) entered two new plants in to the New Plant Awards at the Horticultural Trades Association (HTA) National Plant Show. 
Wyevale Nurseries, which is based in Hereford, has submitted Salvia 'Amante' and Agapanthus 'Poppin Purple' to the event, which takes place on June 18 and 19 at Stoneleigh Park in Coventry.
Andy Johnson, Managing Director of Wyevale Nurseries, said: "The New Plant Awards at the HTA National Plant Show are sponsored by the Royal Horticultural Society (RHS) and showcase the best in new plant introductions from UK plant suppliers. It's seen in the industry as the place for retailers to find the next best-selling new plant.
"We are delighted to be entering two new plants into the Herbaceous Perennials category at the show.