Monday, April 8, 2019 - 13:21
paragraphs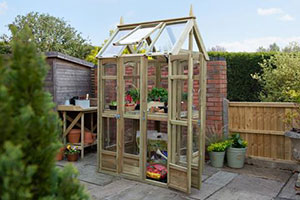 A standard greenhouse has its usual functions, from storing growing bags and tools to growing produce and displaying beautiful flowers. 
Yet looking at the current options available in this market, gardeners have the usual metal, wooden or plastic-style greenhouses at their fingertips, but none have the flexibility to access inside from all sides.  
Forest Garden has the solution which does this and more - introducing the beautifully crafted Victorian Walkaround Greenhouse. 
This beautifully crafted greenhouse is the most innovative product on the market, with its practical qualities as well as it being visually stunning. 
Keen gardeners restricted with space in the garden, will also be able to benefit from this design as access inside is possible easily through all of its four doors. The only thing which requires a personal touch is the inside, which can be reconfigured to suit personal plants in all sizes, making it truly unique.