paragraphs
The Garden Industry Manufacturers' Association's AGM and Day Conference took place on 10th April at Ettington Chase Hotel, Stratford-Upon-Avon, with 60 members in attendance.  With a packed agenda, the day tackled everything from how consumers are changing the face of retailing, to the impact of technology upon purchasing decisions, the importance of inspiration, and how one retailer is forging ahead in this new retail landscape.
GIMA's Director, Vicky Nuttall kicked off proceedings, updating the room with positive news, in that GIMA has witnessed its fifth year of member growth, with 171 brands now forming the membership roster. Vicky continued to highlight a great start to the year with events such as Glee at Spring Fair and the Garden Press Event. The association also has a number of key events upcoming such as Buyer Connect (May 29th, and July 10th) as well as the Charity Day (June 6th) and annual GIMA Awards (July 4th), to which members were invited to attend.
Following Vicky was Philip Benton, Research Manager for Euromonitor International's Home & Tech division. In his session Philip highlighted opportunities for growth through 'megatrends'. According to Euromonitor's data, key drivers for future growth of the garden market will be technology, the shifting economic power, population change, and environmental shifts, which Philip broke down into three megatrends. The first was 'Ethical Living' best summarised by more eco-conscious consumers, who will be focused on sustainability, veganism and the anti-plastic movement. 
paragraphs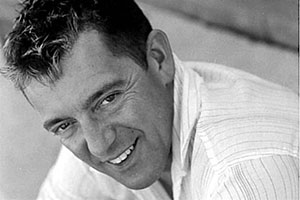 The forthcoming GIMA AGM and Day Conference is set to focus on three main themes – Dobbies, Disruption and Megatrends, together offering an insightful view into the current garden retail landscape.
Providing a full day's schedule of thought leadership, the Day Conference will be a must-attend for anyone wanting to stay ahead in this competitive marketplace. 
Headlining the Conference will be Marcus Eyles, the Horticultural Director at Dobbies Garden Centres. With 38 stores across Scotland, England and Northern Ireland, Dobbies remains one the leading garden centre chains, and during his presentation Marcus will be taking delegates on a journey as he outlines what Dobbies will be doing to develop the market going forward. Martin's session will also highlight how Dobbies work collaboratively with suppliers to create opportunities in the marketplace.