Thursday, November 22, 2018 - 11:24
paragraphs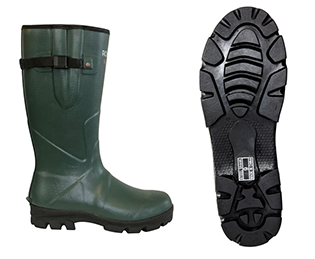 Rockfish Wellies are giving away a his and her's pair of wellington boots – value £199.98 – to one lucky Garden Trade Specialist reader.
The "Walkabout" boots are aptly named to provide all day comfort and durability.
·         Handcrafted from 1st quality rubber
·         100% waterproof adjustable gusset
·         Resistant to horse urine
·         Neoprene lined, insulates to -40*C
·         Insole engineered to provide comfort all day long 
·         Air mesh technology maintains the internal climate of the boot and wicks away moisture from the foot.