Tuesday, April 9, 2019 - 12:43
paragraphs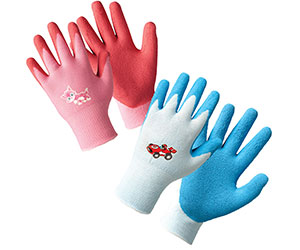 National Gardening Week is fast approaching and this year the Royal Horticultural Society (RHS)are focusing the campaign on "Edible Britain" as an acknowledgment of own-grown produce. Launched in 2011, the event has grown year-on-year and is now the nation's biggest celebrationof gardening. Gardeners of all ages are encouraged to start growing produce and share their efforts on social media by using hashtag #NationalGardeningWeek.
Gardening is well known to be advantageous to personal wellbeing, whilst encouraging children to grow their own fruit and vegetables provides life skills and an appreciation of good food.
It is, however, important to protect the skin when gardening. Thorny plants and sharp-edged stones can easily break a child's skin and make them more susceptible to infections such as tetanus from the clostridium tetani bacterium, commonly found in soil.
Friday, May 4, 2018 - 11:07