Maximise your sales and profit with Kings Seeds and Suffolk Herbs collections. The Suffolk Herb collections extend your range of packets that you can offer to your customers whilst appealing to a completely different, subsequently, wider market.
All seeds are Tested in Kings own laboratory, stored in our computer controlled store room to ensure the highest possible standard for germination and is packed by Kings to the highest quality control based on over 126 years in the seed industry.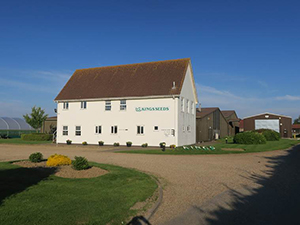 The Suffolk Herbs collections - extend your range
We have had many memorable events over the last 126 years but perhaps one of our proudest was to achieve Gold at the RHS Chelsea Flower Show. The judges said they felt our stand was "fascinating, educational with fantastic attention to detail", which we think sums up perfectly.
We are still an independent British-owned company with no allegiance to any particular breeder which allows us to choose the varieties we feel are better, based purely on performance.
We like to think we offer the best and widest collections of seeds supported by our excellent sales teams to help you order and restock your packets. Try us, you will not be disappointed!
Kings Seeds have a wide range of flower and vegetable seed chosen on "Merit" for their outstanding garden performance! As always, tried and tested by the experts for today's gardeners.


An impressive Vegetables collection!
A fantastic Organic Vegetable collection!                               
"Specially chosen for taste and flavour"

"Early maturing extends the cropping period"

"New disease resistant vegetables"

"Varieties given the RHS award of garden merit"

"Well tested old garden favourites"

"Easy to grow vegetables on the patio"
70 stylish packets - Organic Vegetable seed. The widest selection of Vegetable Seeds
An inspirational Flowers collection! A delightful Sweet Peas collection!
"Many varieties attracting bees & butterflies"

"Beautiful new colours on old favourites"

"Superior new single & double blooms"

"Chosen for exhibition and show bench"

"Excellent cut flower varieties"

"Blended mixes and separate colours"
40 Attractive Sweet Pea Pictorial Packets. 200 Stunning Flower Pictorial Packets
Call our sales team on 01376570000 or send us an email to: sales@kingsseeds.com. You can also re-stock your pictorial seed packets online: www.kingsseedsdirect.com. Kings Seeds, Monks Farm, Coggeshall road, Kelvedon, Colchester, Essex, CO5 9PG
images