Tuesday, June 5, 2018 - 11:16
Garden Trade Specialist editor Victoria Galligan talks to Guy Jenkins, Consumer Manager of Johnsons Lawn Seed, about trading for nearly 100 years and producing products which are trusted by the customer.
Tell us about the history of your brand…
Johnsons Lawn Seed is the oldest and most trusted lawn seed brand in the UK. It was founded in 1820 in Boston, Lincolnshire and remains at the forefront of lawn seed supply, with further expansion into European markets earmarked for the coming years. Johnsons is responsible for many innovations in the market place, for example, we were the first company to pack lawn seed into cartons.
What is your best-selling product?
We have a number of products vying for first place, Johnsons Tuffgrass and Johnsons Quick Lawn are firm favourites along with Johnsons General Purpose and Johnsons Quick Fix. Customers regularly return to these trusted mixtures as we regularly improve them with new varieties from our world class breeding programme.  We have also recently launched Lawn Thickener with Seedbooster® which guarantees 30% more grass than uncoated grass seed and faster germination thanks to Seedbooster® pre-applied slow and fast release nitrogen coatings.  This has seen a lot of consumer interest and will prove popular for this year's gardening season.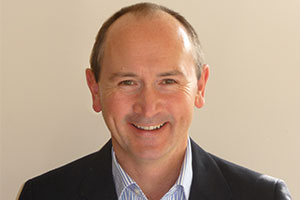 How have you expanded the company since it began?
By focussing on our customers, the garden centres and the end user, and producing innovative, excellent value products.  All our products are the result of over a hundred years of research and development meaning the highest quality mixtures in the marketplace, which in turn achieves actual results for both retailers and customers.  Johnsons is always constantly evolving, and we listen to ongoing feedback focus groups and consumer research, to offer something completely different to what is currently already available on the shelves.
Why should garden centres stock your products?
We pride ourselves on value, service and quality. Johnsons is an instantly recognisable brand and we believe in providing quality and value for money, without cutting corners. We continue to campaign for quality within the consumer market and look to solve the persistent problem of 'shrinkflation', i.e. packets being filled with less seed, or bulked out with cheaper, substandard seed.  Consumers that use substandard and low-grade mixes are much less likely to try again if their first attempt to seed fails, so we also ensure that only the highest quality seed is included in our mixes to create the perfect lawn for a domestic setting.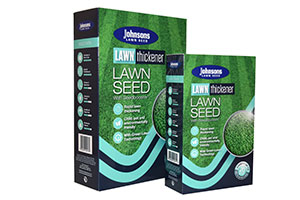 Have you got any trade events coming up?
We will be once again exhibiting at Glee in September at the Birmingham NEC, showcasing the very latest in grass seed technology and providing expert on-stand help and advice to both new and existing customers regarding our latest product innovation, merchandising support and application top tips.
To find out more about Johnsons Lawn Seed products, visit www.johnsonslawnseed.com