This year sees GARDENA, the leading European brand for high quality garden watering and tools, add two Ambassador Stores to its roster, with the aim of increasing brand presence and further boosting sales into garden centres in the UK market.
GARDENA is diversifying its Ambassador Store portfolio with two new locations across the United Kingdom, continuing the momentum of the brand's first Ambassador Store launch and major TV campaign last year. GARDENA is also supporting the introduction of these new Ambassador Stores with a nationwide multimedia campaign, encompassing TV, radio, print and digital media that launched this spring. The initiative also nods to the 50 year anniversary of the brand's Original GARDENA System – a product which revolutionised garden irrigation.
GARDENA has launched three more stores since the pilot store opened in Gordale in 2017, bringing the complete GARDENA concept to shoppers through vibrant and interactive displays.
The brand continues investment in the UK Garden Centre Market and promises to offer staff training to all involved in the Ambassador Store initiative, while providing inspirational and educational POS solutions and marketing assets.
The second Ambassador Store that GARDENA launched was in Scotland, which expanded the brand's offering in this region. GARDENA chose to partner with Cardwell Garden Centre given its family-operated roots, with its home and garden experts assisting shoppers in Gourouck, Scotland since 1962. This Ambassador Store showcases the full GARDENA offering of products inclusive of watering, cutting and city gardening ranges. The GARDENA combisystem and GARDENA smart system are also on show.
The third Ambassador Store that launched earlier this year is within Burston Garden Centre, St. Albans – an award-winning garden centre celebrating its 40th anniversary this year. The Burston Ambassador Store also displays the full range of GARDENA products, with product demonstration to highlight key selling features and a GARDENA smart system robotics demonstration area built in.
"We are delighted to see our May sales increasing by 53% on last year after the introduction of the GARDENA Ambassador Store. The pre-season offers for customers have also been a successful sales initiative and we've received positive feedback around the impressive look and feel of the stands" said Sam Stickland, Garden Care Manager at Burston.
Vanstone Park Garden Centre in Hertfordshire also launched its debut GARDENA Ambassador Store in late June. GARDENA chose to partner with Vanstone Park due to its wide service offering, including a garden nursery, restaurant and pets/aquatics store.
"We are delighted to expand our Ambassador Store initiative this year and we are always looking to strengthen our retail presence in the UK. These new additions will hopefully follow the success of our pilot store in Gordale and will provide a real incentive for shoppers to travel to garden centres instead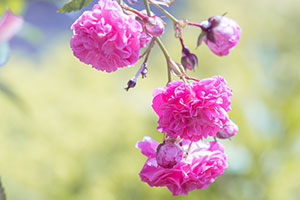 of shopping online" said Paul Simpson, UK National Account Manager for GARDENA.
GARDENA has ambitious plans for Ambassador Store expansion in 2019 and is looking to invest with retail partners interested in becoming Ambassador Stores, to offer the complete GARDENA concept. GARDENA will be launching its 2019 Ambassador Programme at GLEE later this year and invites all Garden Centre affiliates to visit stand 6M30-N31.