Whilst gardening may be considered an older person's game, the 25-34 year olds are actually the biggest spenders when it comes to tools and accessories, spending over £650 on average. 
Andy Baxter, managing director of leading gardening ecommerce store, Internet Gardener offers his input on what's trending in the garden fashion and accessory scene. 
Garden fashion
Classic boots and wellies will never go out of fashion for the garden. The practical old school cool wellies like Grubs boots have embraced classic design with contemporary elements like bold colours and contrasting design patterns.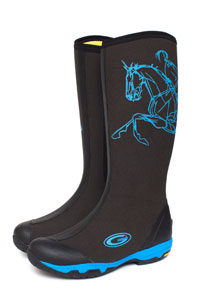 Sticking with classic all timers that will never falter - leather jackets are a great addition. Ian Blackburn, managing director of ecommerce platform, Hidepark stated: 
"The leather jacket is a timeless design that is not going out of fashion anytime soon. Leather jackets have powered through fashion eras and the vintage revival now is only furthering their development."
This is a key point for garden fashion, vintage items like leather jackets offer a stylish yet practical overall. As colder weather makes the outside harder to bear, layers are doubled, and the trusty jackets come out of the cupboard to save budding gardeners from the elements. 
On top of these key pillars of practical fashion, garden tool belts are an essential that is only growing in popularity. Often seen as the cheating way to carry your garden tools, blooming plant growers are moving to the belt as their personal tool assistant. 
The key theme that needs to run through the outfit is one of consistency. Tool belts don't have to all be black, splash a brighter colour for a more statement piece, or stick with the classic gardener green, which practically hides grass stains! 
Gardening and technology 
A key gardener's piece of technology is their phone. Apps can make gardening infinitely easier and can become your favourite gardening accessory in no time. 
There's Garden Plant Answers Id for example, which identifies mystery plants to the user for free to help you understand your garden that little bit further.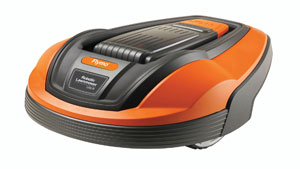 To truly take apps and gardening to the extreme, you could even invest in a robotic lawnmower! This can be controlled from your phone and turned on when you are away or at work for example. These are definitely going to become more and more popular in the next few years as apps begin to control homes, they will help with your garden too. 
images