Monday, August 10, 2020 - 09:40
Following many successful years building and expanding Char-Broil's UK business, Ian Moore has announced his retirement, effective end of July 2020. Char-Broil is delighted to announce that Luke Hopkins, formerly of Landmann BBQ, joins Char-Broil UK as National Sales Manager.
 
In a further boost to the UK team, Carsten Nederup-Nielsen, current General Sales Manager of Char-Broil Nordics will be taking on additional responsibility for the UK business.  Luke will report directly to Carsten, GSM Nordics and UK.
 
Luke Hopkins comes with strong knowledge and experience from within the industry, having worked as a Key Account Manager at Landmann and as Store Manager of the Van Hage Garden Centre in Peterborough.
 
Luke will be based at the UK HQ in Witney, Oxfordshire, heading up sales and business development for the brand. Denmark-based Carsten Nederup-Nielsen will take on additional responsibility for the UK from August 2020.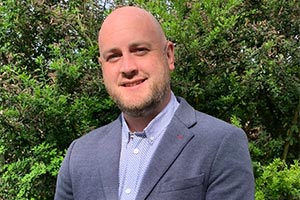 "We're delighted to welcome Luke to the Char-Broil family, and believe that his wealth of experience will help further build the brand in the UK," says Ian Railton, Managing Director, Char-Broil Europe.  "In our discussions prior to his appointment, Luke demonstrated a strong passion for the grill category, and in particular our brand. We believe that this will help fire up the business for 2021".
 
"We're also delighted that Carsten's role has expanded to see him working more closely with the UK team to help take the business forward and deliver our exciting plans for the market."
 
"Finally, I'd like I to thank Ian Moore once again for his outstanding contributions to the company over the past 7 years. He is leaving the business in great shape, with solid foundations in place and a strong and loyal customer base. We wish him all the best for his well-deserved retirement."
 
Char-Broil has had a very successful first half to the year, more than doubling its sales vs 2019, driven by the brand's innovative grill range of Gas2Coal and TRU-Infrared BBQ grills.
 
www.charbroil.eu