Friday, May 11, 2018 - 13:25
ONE of the UK's leading nurseries will be providing a selection of plants to The British Association of Landscape Industries (BALI) for its first-ever garden trade stand at The Royal Horticultural Society (RHS) Malvern Spring Flower Show (May, 2018).
Wyevale Nurseries in Hereford will be loaning 22* different plant varieties, including Lomandra 'White Sands', Veronica 'Tissington White' and Pittosporum ten. 'Variegata' to BALI for the show, which will open to the public on May 10.
Adam Dunnett, Sales and Marketing Director at Wyevale Nurserie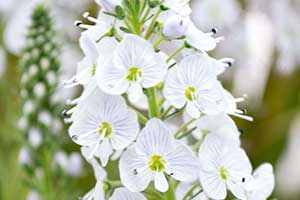 s, said: 
"BALI's The Secret Garden trade stand celebrates English history and traditions and will contain strong lines, verdant planting and featured focal points that will create form and structure. The colour theme for the garden is green and white to create a relaxing English cottage garden."
"The theme is an excellent close fit for us as we are steeped in history and rich with English heritage ourselves. We are one of the horticultural industry's truly pioneering companies built from humble beginnings. In 1930, Harry Williamson bought Kings Acre Nurseries, Hereford and Wyevale Nurseries was born and since then the business has thrived, like the plants we'll be supplying."
The garden, designed by BALI and designer member Jane Bingham of The Cheshire Garden Landscape Design, promotes calm and tranquillity with inspirational elements derived from a splendid English country garden.
The 20m2 plot will contain a myriad of British grown plant varieties alongside a plethora of high quality BALI member landscaping materials. The garden will be built by BALI Registered Contractor member Isola Garden Design.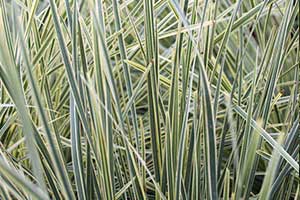 Darren Taylor, Marketing and Communications Manager at BALI, added:
"We would like to say a huge 'thank you' to Wyevale Nurseries for loaning us the large selection of plants. We had a wonderful couple of days at its nurseries in Hereford wandering its large site to select the perfect British grown plants for our garden trade stand. We can't wait to see the garden once it has been created in all its glory."
BALI was established to promote, support and inspire all professional landscapers, garden designers and landscape suppliers to be leaders of an environmentally, ethically and commercially sustainable landscape industry.
RHS Malvern Spring Festival has been held at the Three Counties Showground since it began in 1985. One of the first major shows of the year, the festival opens the door into the summer season and its setting provides the backdrop to a plethora of plants and gardens.
RHS Malvern Spring Festival 2018 is open from Thursday, May 10 to Sunday, May 13 from 9am until 6pm. Tickets can be purchased via www.rhs.org.uk/shows-events/malvern-spring-festival/about-the-rhs-malvern-spring-festival. 
The product selection available from Wyevale Nurseries is envied across the industry and the talented team regularly introduces new, award-winning plant varieties.
Its main business is to supply garden centres, landscape contractors, local authorities, foresters and landowners with a comprehensive array of trees, shrubs, hedging, herbaceous and specimen plants.