Monday, June 5, 2017 - 12:53
Dog toy brand Chuckit! launches innovative new 'Hydro' range of dog toys.
Set to transform summer adventures with a water-absorbent core for constant hydration. 'Hydro' range of dog toys combining fun and function for Fido. 
The unique range, unlike any other on the UK market, is designed to keep parched pooches cool during the hottest summer months, without compromising on play time.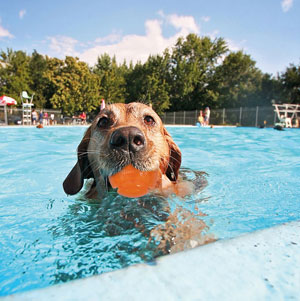 Benefitting from a unique 'HydroSqueeze' concept, the HydroSqueeze Duo Tug (Medium RRP, £15.99) HydroSqueeze ball (Medium RRP, £6.99) and HydroSqueeze Bumper (Medium RRP, £14.99) are reimagined versions of classic customer favourites - but with a refreshing new twist!
All of the 'Hydro' toys launching this Spring, boast Chuckit!'s first ever super absorbent foam centre, which has been designed to hold and slowly release cold water during play when the toys are squeezed, tugged or chucked! Another cool addition to the Chuckit! 'Hydro' range, the HydroFreeze 'fill and freeze' ball (Medium, RRP £9.99) provides hours of chilled play time with its internal freezing core which slowly melts over time, releasing hydrating cold water and providing a fun new dynamic to your dog's favourite fetch games.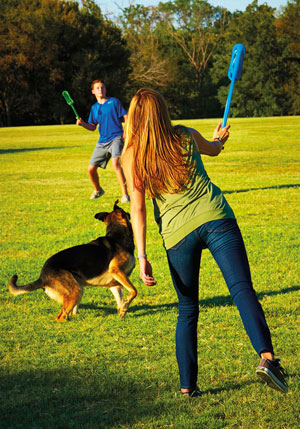 As dogs lose more water during play, especially through panting in warmer
temperatures, the 'Hydro' range gives peace of mind to owners that even whilst playing, their dog is constantly replenished without the need to halt play or carry cumbersome bowls and bottles on walks.
Putting both family-friendly and Fido-friendly play at the heart of its latest range, the 'Sport LX Launcher' (RRP £24.99) includes a Chuckit! tennis ball and two basket launchers – a first for the dog toy experts. The pack encourages owners to get more creative with play on walks and vary their dog's activity, whilst being easily extended to include the whole family through adding more launchers, balls, players and pooches - for play that lasts all day.
For more information on Chuckit, visit chuckit-toys.co.uk where you can also find your nearest stockist.
To read a comprehensive guide on training your dog to fetch, see Your Dog Advisor.