Friday, January 31, 2020 - 09:37
The winners of the Garden Centre Association's (GCA) most prestigious awards including its Garden Centres of Excellence were announced at its annual conference on Tuesday, January 28, 2020.
 
The awards ceremony took place at the Mercure Bristol Grand Hotel.
 
Iain Wylie, Chief Executive of the GCA, said: "What a fantastic night we had celebrating our Garden Centres of Excellence winners. All of them have shown immense dedication, hard work and enthusiasm in what they do and couldn't be more deserving. Each and every winner is a real credit to the horticultural industry."
 
The GCA represents nearly 200 garden centres nationwide.
 
Through sharing information and its inspection programme the GCA helps members to achieve high standards in customer service, plant quality and reliability.
 
The full list of winners announced on Tuesday, January 28 were:
Garden Centres of Excellence – 11 winners as two centres tied in 10th place (below is in alphabetical order not order of inspection scores):

 
1.                  Aylett Nurseries
2.                  Barton Grange Garden Centre
3.                  Bents Garden & Home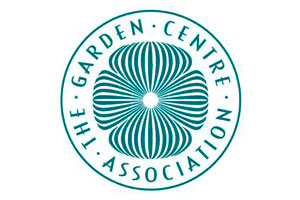 4.                  Cowell's Garden Centre
5.                  East Bridgford Garden Centre
6.                  Fron Goch Garden Centre
7.                  Perrywood Garden Centre Tiptree
8.                  Simpsons Garden Centre
9.                  Stewarts Garden Centre – Christchurch
10.              The Old Railway Line Garden Centre
11.              Webbs of Wychbold.
 
Associate of the Year:
 
·                     Farplants
 
The Worrall Cup:
 
·                     Squires Garden Centres
 
Garden Centre of the Year:
 
·                     Fron Goch Garden Centre
 
Destination Garden Centre of the Year:
 
·                     Barton Grange Garden Centre
 
For further details about the GCA conference, please call 01244 952170. Alternatively, please visit www.gca.org.uk, log on to www.facebook.com/pages/Garden-Centre-Association or follow the organisation on Twitter at www.twitter.com/GC_Association.