Tuesday, February 20, 2018 - 08:47
There's no doubt about it, first impressions count and when it comes the front of the house, kerb appeal matters.
With spring the most popular season for home improvements, it's the ideal time to start those long-awaited projects. A property's outer appearance - its kerb appeal, - is also often a deal breaker (or maker) when it comes to buying a home. It is the first and last impression a potential buyer sees, reflecting the buyers' overall opinion of the inside of the house. Sometimes you only get one first impression, so make it one to remember. If doors and windows are looking a little tired, and in need of a face lift, we've got some top tips to help guarantee the exterior of the home is looking its best in time to welcome guests this summer.
Tips to make the most of first impressions:
Materials That Last: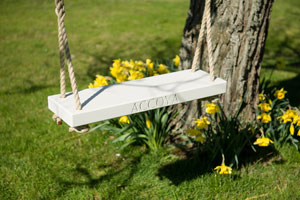 With front doors and windows being your first impressions they are continually exposed to harsh weather elements, it is important to select a material which can stand the test of time and resist distortion and discolouration say The London Door Company and The Sash Window Workshop.
This is where the pioneering material, Accoya, comes into play. With unrivalled stability, great thermal properties and the ability to withstand the toughest of external pressures, the exceptional durability benefits of Accoya warrant that the windows and doors defy mould and rot and resist warping when wet. As a result of its superior dimensional stability, Accoya windows and doors are guaranteed to stay in a constant state for 50 years offering great value for money and ensuring that the exterior aesthetic of the home remains of a high quality on first impressions.
Making a Grand Entrance:
Choosing the right colour of door can make all the difference. There has been a notable rise in choosing bold shades for the front door and it's all about making a statement in 2018 with a smart red or a cool turquoise shade all help with first impressions. Whether opting for these bold shades, or more traditional colours such as dark grey or sage, applying paint coatings to Accoya doors is simply effortless. With less preparation and sanding time, paint finishes last up to two times longer due to the incomparable stability of the solid wood while upkeep is minimal. For a seamless design, The London Door Company suggest choosing complementary shades for rendering and masonry while accent colours work well for doors, door frames and window trims. Accoya is not only designed to last but will refresh the overall façade of the home.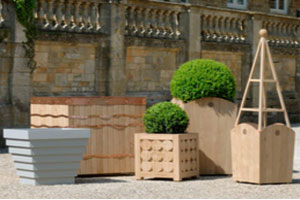 Plant Power:
Not to be ignored, the front garden also serves to enhance kerb appeal. Bring the front garden to life and create an instant transformation by potting flowers and shrubs into Accoya planters, sold by leading bespoke joinery company Oxford Planters Ltd. Accoya planters are exceptionally durable to use all year round in all weathers thanks to its high dimensional stability with its 'green' environmental credentials a great foundation for plants to flourish. Be creative for your first impressions and inject colour into the garden whether that be through topiary trees or colourful bedding plants and position either side of the Accoya door for the ultimate in sustainable, design conscious living.
Sign Us Up:
Why not personalise your dwelling and smarten up your home from the outside with a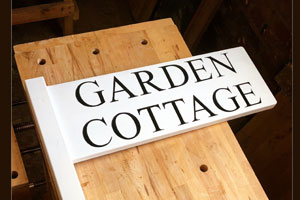 bespoke house sign from Mr Woodcraft. With a range of styles and sizes to choose from, Mr Woodcraft handcrafts Accoya house signs for long lasting first impression. A subtle way to impress your first impressions and enhance kerb appeal, the attractive house signs withstand all weather conditions to make sure no one misses your abode by mistake again.
Green-Living:
Appealing to the eco-conscious homeowner, Accoya is the material of choice for home improvement projects and first impressions. Boasting excellent environmental credentials by using wood sourced from FSC® certified forests., Accoya is non-toxic and 100% recyclable. Produced with zero waste, Accoya windows and doors are the perfect fit for an eco-friendly home.. Plus, Accoya windows are CO2 negative over their full life cycle – an element that appeals to homeowners say The Sash Window Workshop.
Accoya wood is available to buy throughout the UK and Ireland. For further information and to speak to a distributor please visit www.accoya.com.